Great achievements deserve great awards: The conference supports talent in EMC.
Nomination and award
At EMV 2018 in Düsseldorf, the conference committee once again honored the three most innovative papers with the Best Paper Award and the highest-quality contribution by a young engineer (max. 35 years old) with the Young Engineer Award.
The nomination is based on the submitted abstract. Both the manuscript and talk at the last EMV are important in the final evaluation.

The outstanding achievements will be announced on the last day of the event, with the winners receiving prize money of 700 Euro (Best Paper) or 500 Euro (Young Engineer).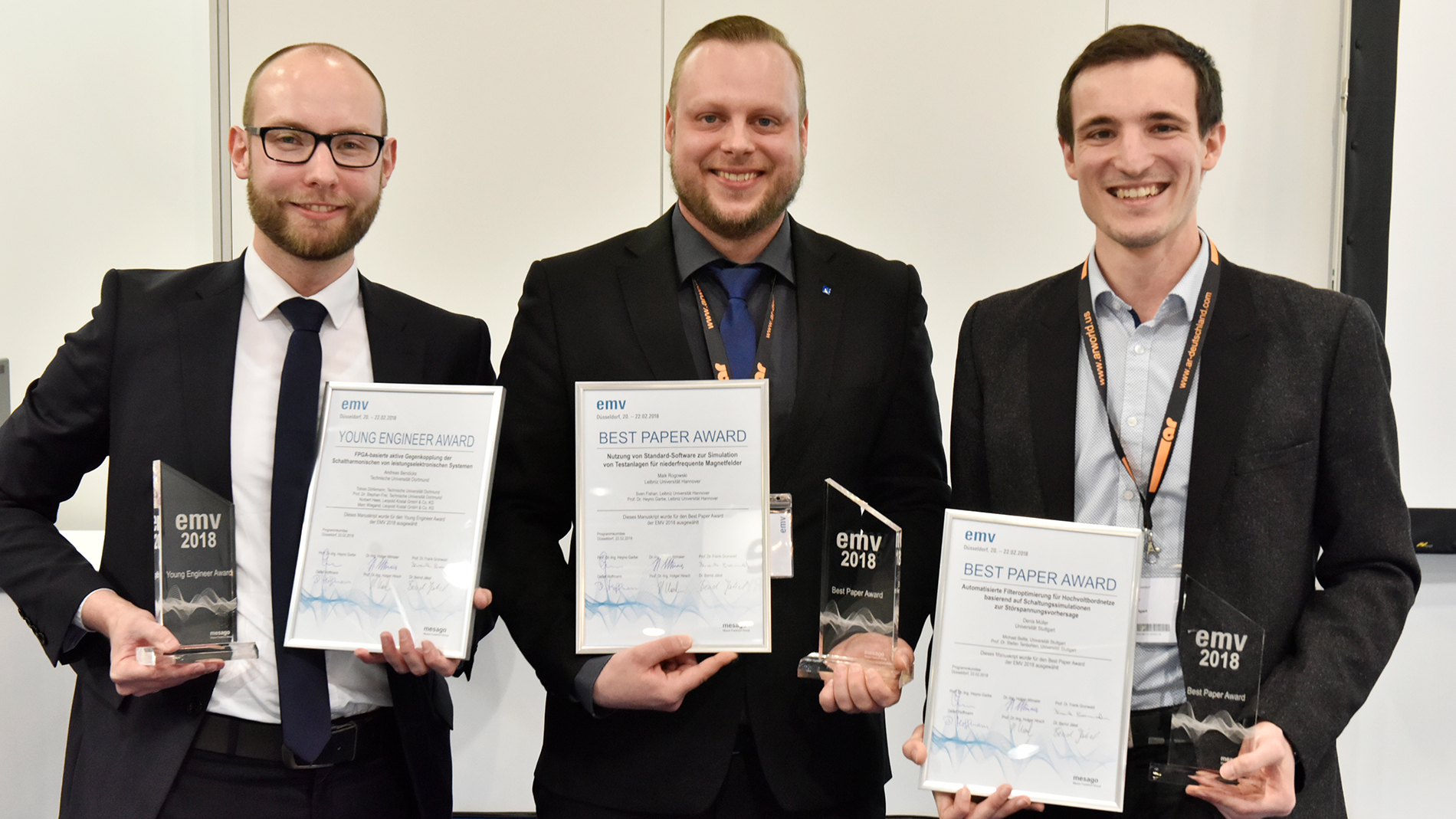 Winner of the Best Paper Award 2018
Dr. Bastian Arndt, AVL Trimerics GmbH, Regensburg, Germany
M.Sc. Denis Müller, Universität Stuttgart, Stuttgart, Germany
M.Sc. Maik Rogowski, Leibniz Universität Hannover, Hanover, Germany 
Winner of the Young Engineer Award 2018
M.Sc. Andreas Bendicks, Technische Universität Dortmund, Dortmund, Germany