We offer various products and services for your participation at our event. Take a look and discover where you can order whatever you need.
The online ordering systems at a glance
Discover all our varied systems in a few short steps and optimize your presence.
You will receive your access data after the stand booking has been completed and once the system has been opened.
Online order form for the media package
Design your presence in the online exhibitor and product directory.
The online order form will be automatically sent to you by e-mail.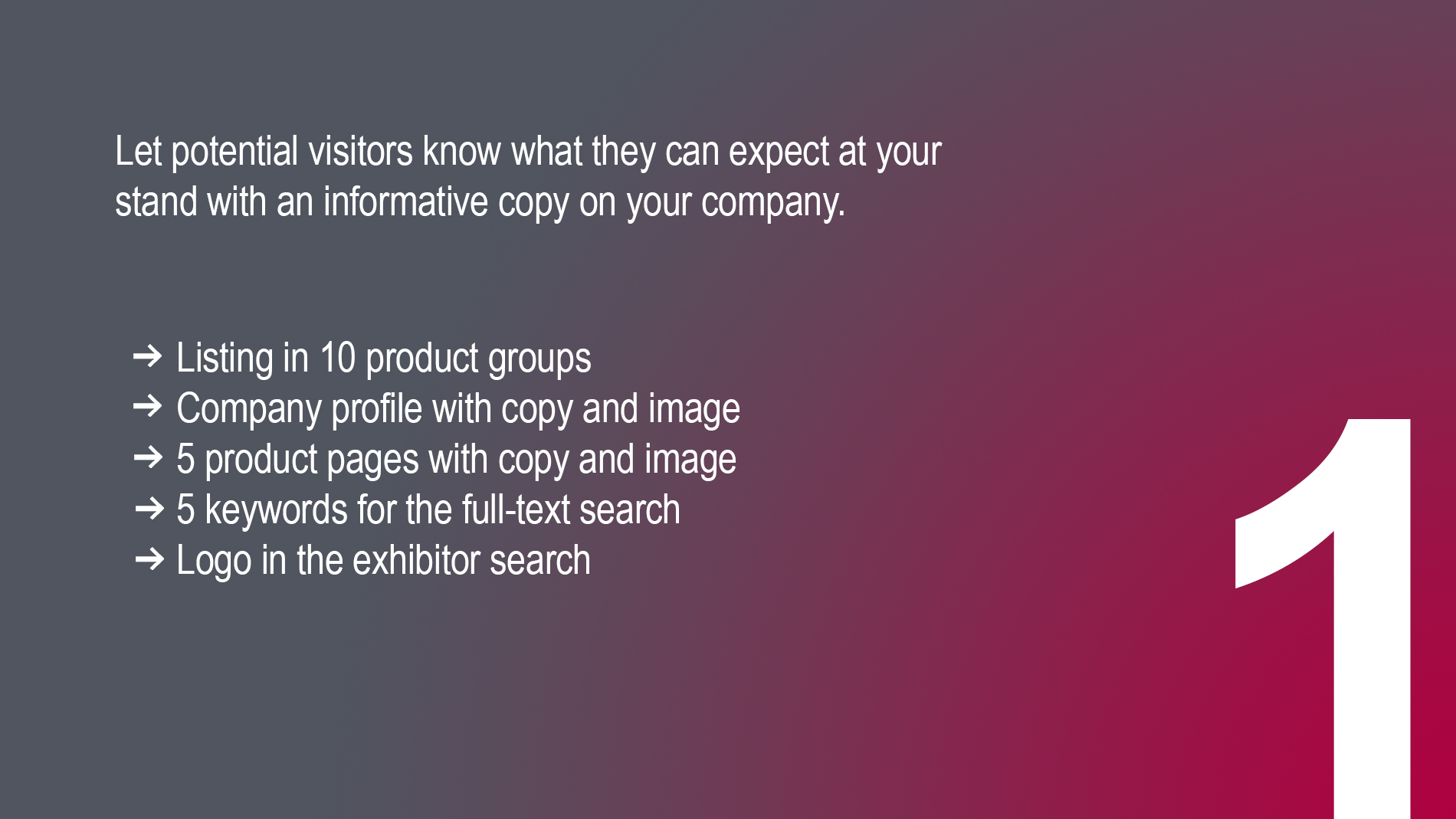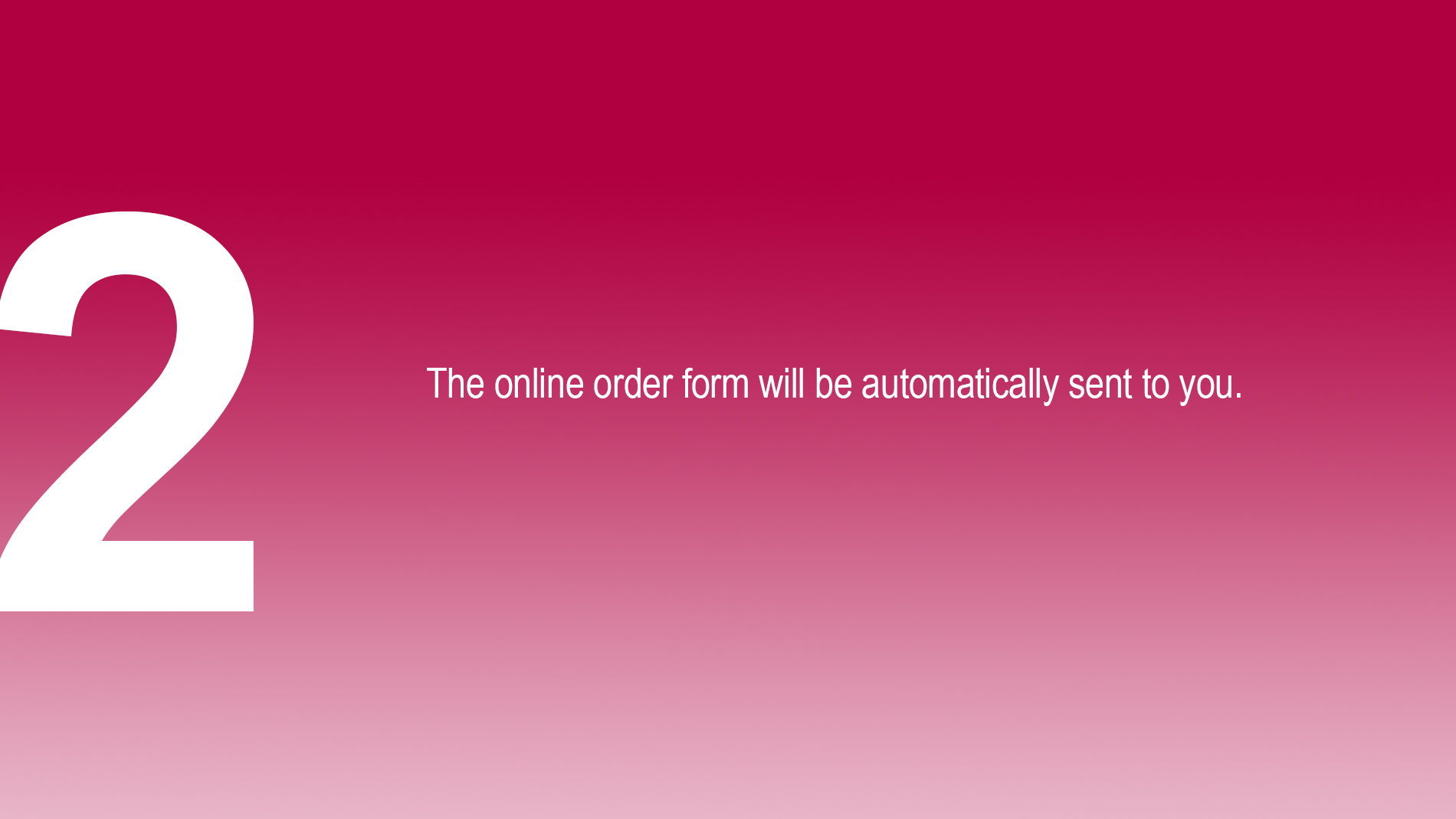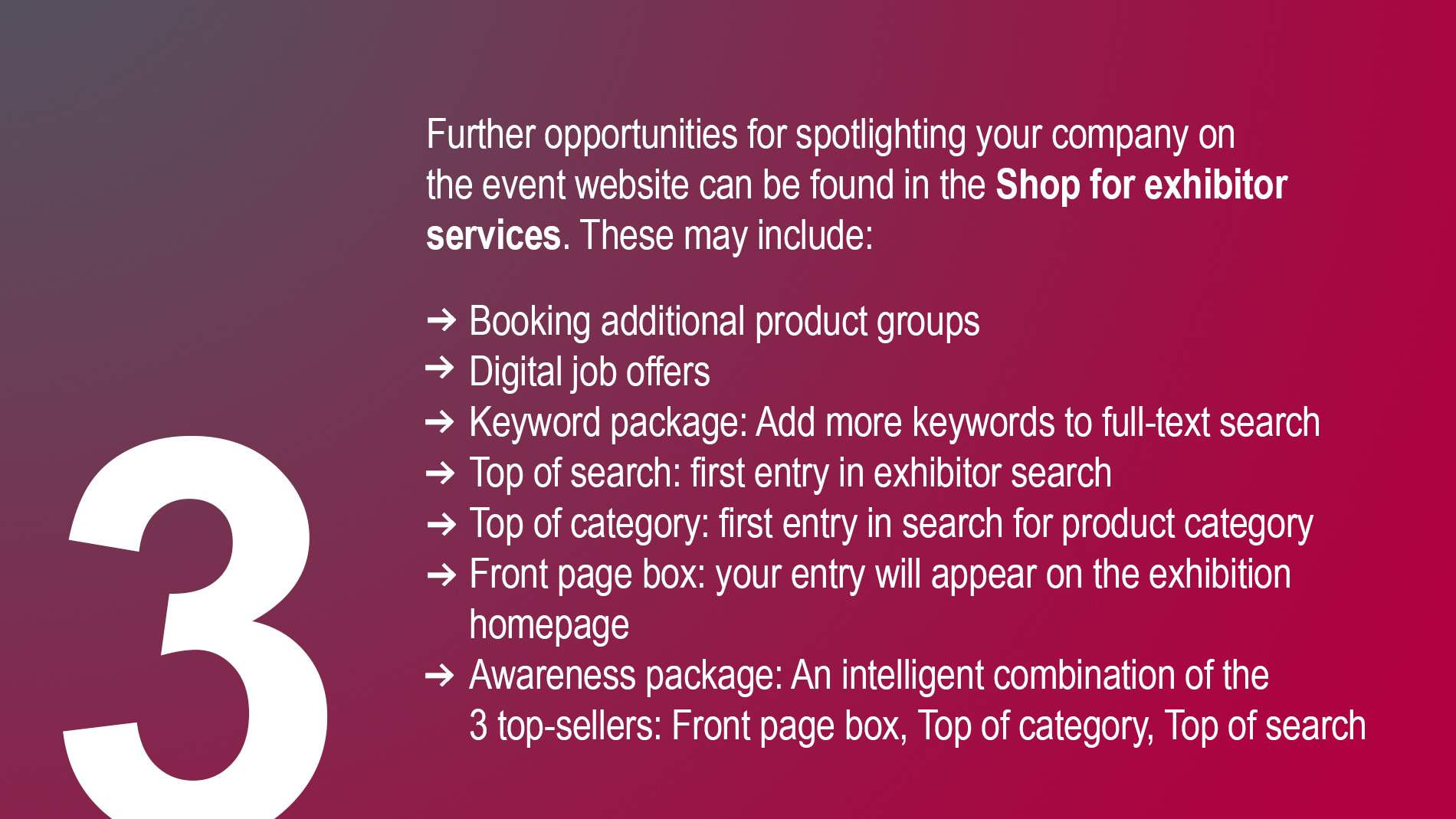 Shop for exhibitor services
As soon as the booking of the booth is finalized you will receive an e-mail with your booth code. You can order marketing material, product presentations at the forum or advertisements via the shop for exhibitor services.
Important note: All orders covering technical equipment for your booth in Cologne such as electricity, furniture, security, catering, service personnel etc. have to be carried out in the online shop of Kölnmesse. You will receive the login data and further information at the end of November.
Ticket services for exhibitors
Create and personalize your exhibitor passes as well as entry vouchers for visitors and VIP tickets.