By combining workshops and an exhibition dedicated to electromagnetic compatibility, the EMV covers a wide array of topics and provides first-class additional benefits for participants and speakers as well as an ideal training opportunity with practical relevance for EMC topics.
Advanced practical training in EMC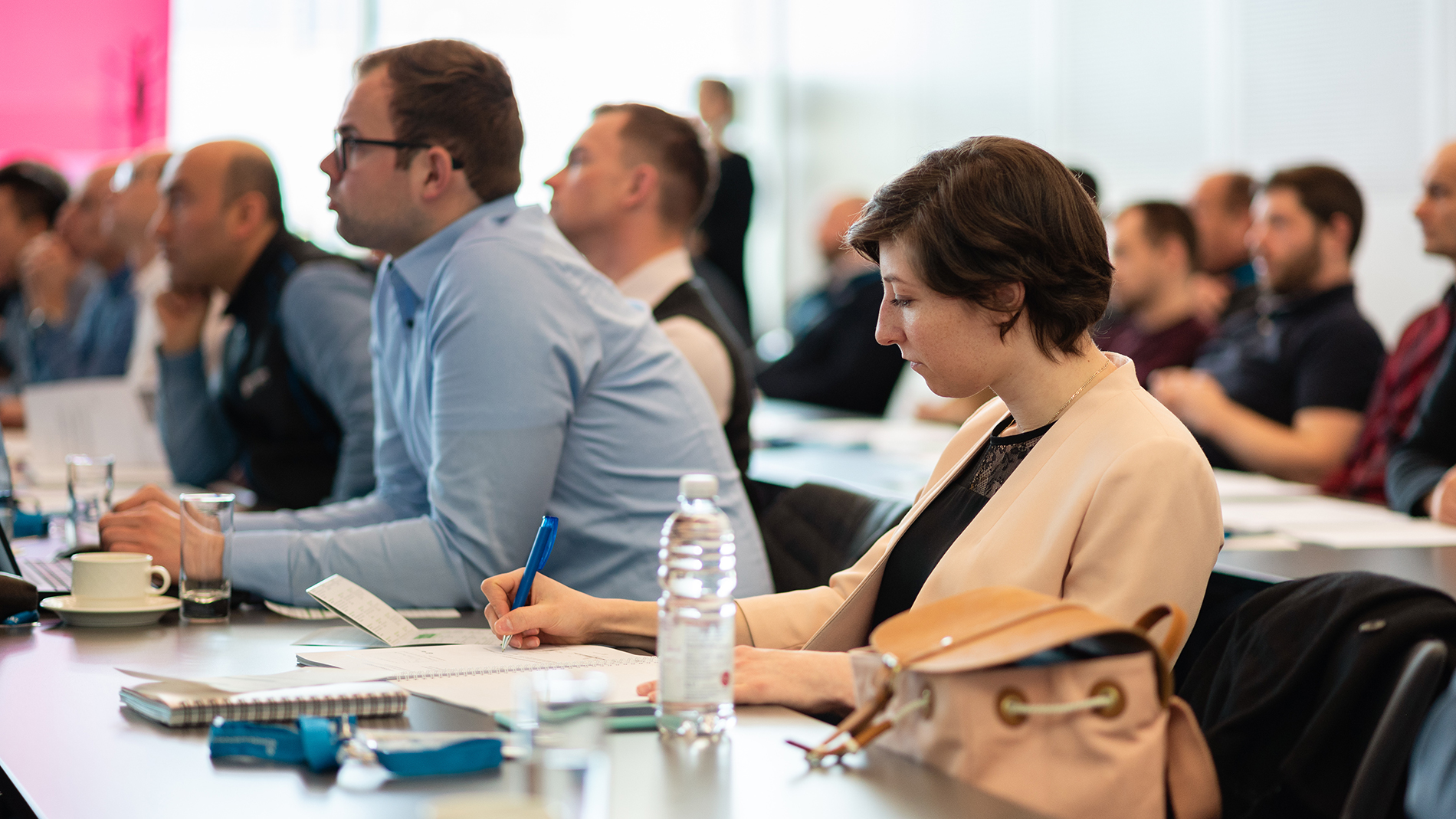 The comprehensive range of further training options available at the EMV is presented in two formats. The event in Cologne focuses on scientific conference papers by EMC experts while participants in Stuttgart can look forward to hands-on workshops dealing with various topics in electromagnetic compatibility.
In the 40 different half-day workshops at the EMV 2021 in Stuttgart, experts from industry and science will pass on their expertise and insights on EMC applications they have tested themselves.
In addition to focusing on current legislation, speakers will also explore technical domains such as automotive technology, functional safety, and new test methods. At the same time, the workshop program also has traditional topics at its core, as well as basic information for newcomers and those coming from other career backgrounds who are looking to immerse themselves in the specialized world of EMC.
Impressions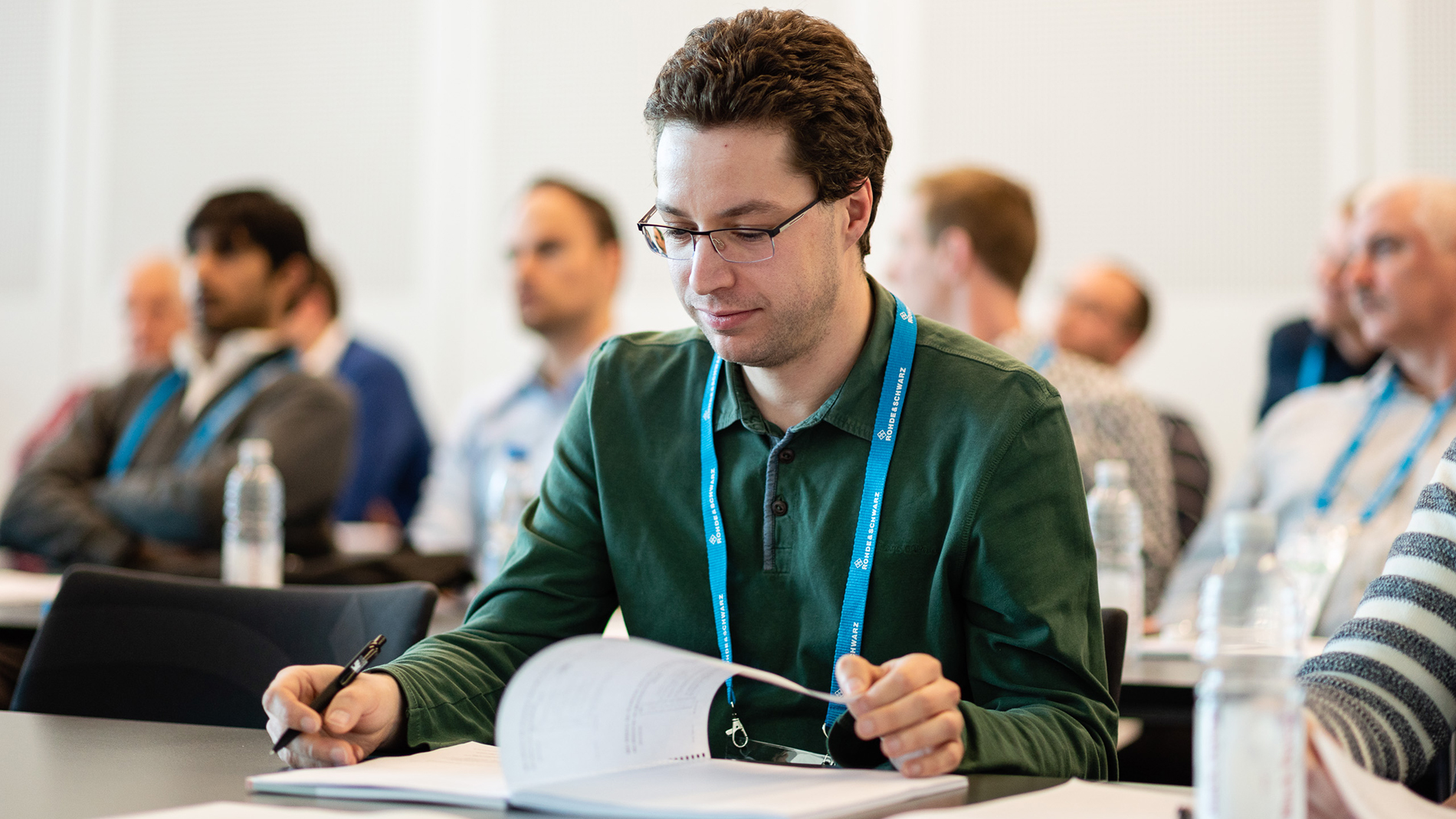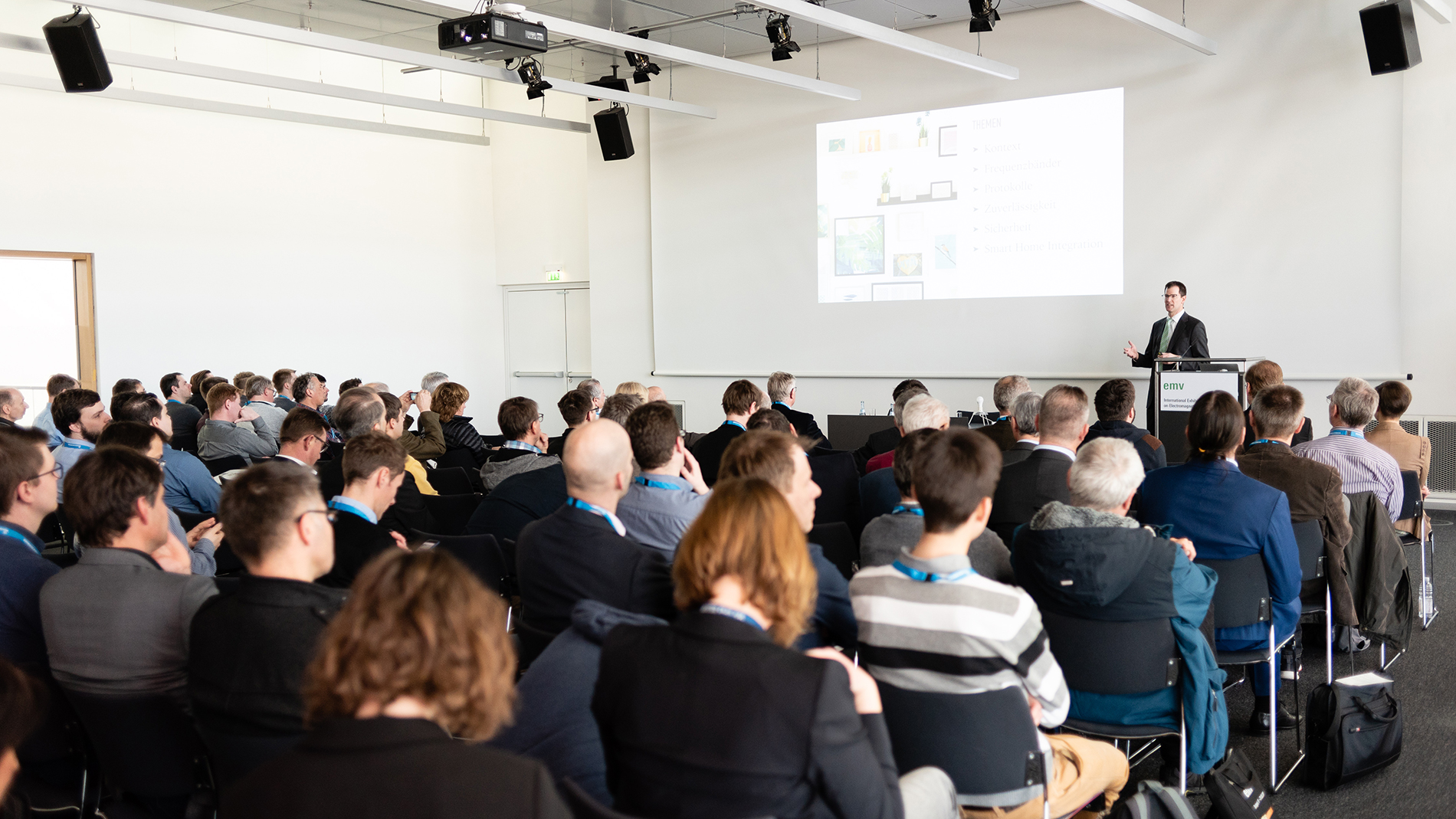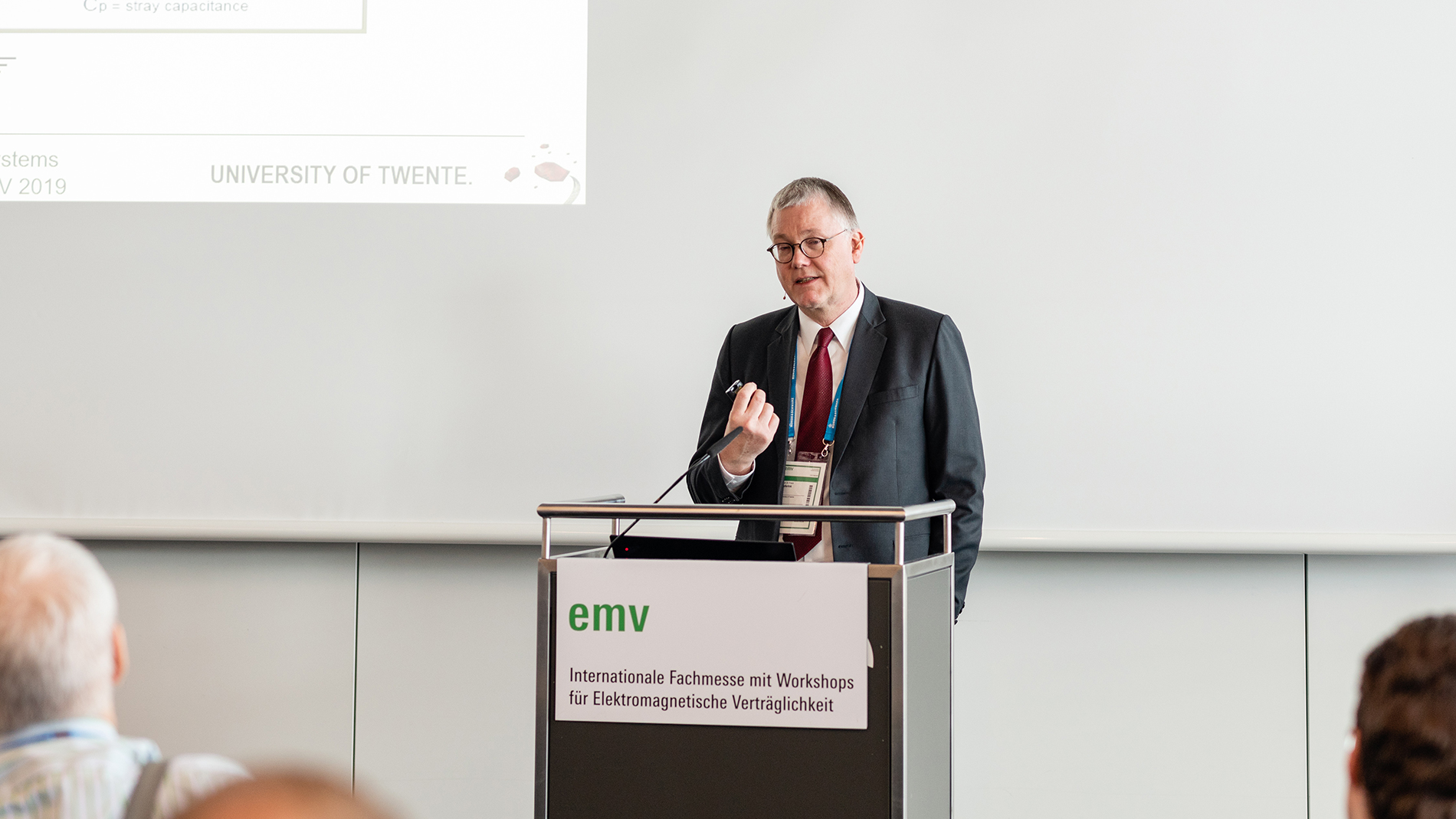 Covering the entire value chain
The workshops explore the following topics:
Basics, laws, regulations, standards, quality assurance, services, as well as insurance and liability issues
Procedures and tools, technologies, concepts, and products, as well as specific phenomena
Aspects and special features in specific technical-technological areas
Biological effects of electromagnetic fields from an engineering perspective
The ideal place to exchange ideas with experts, especially when it comes to practical experience.