By combining workshops and an exhibition dedicated to electromagnetic compatibility, the EMV covers a wide array of topics and provides first-class additional benefits for participants and speakers as well as an ideal training opportunity with practical relevance for EMC topics.
Advanced practical training in EMC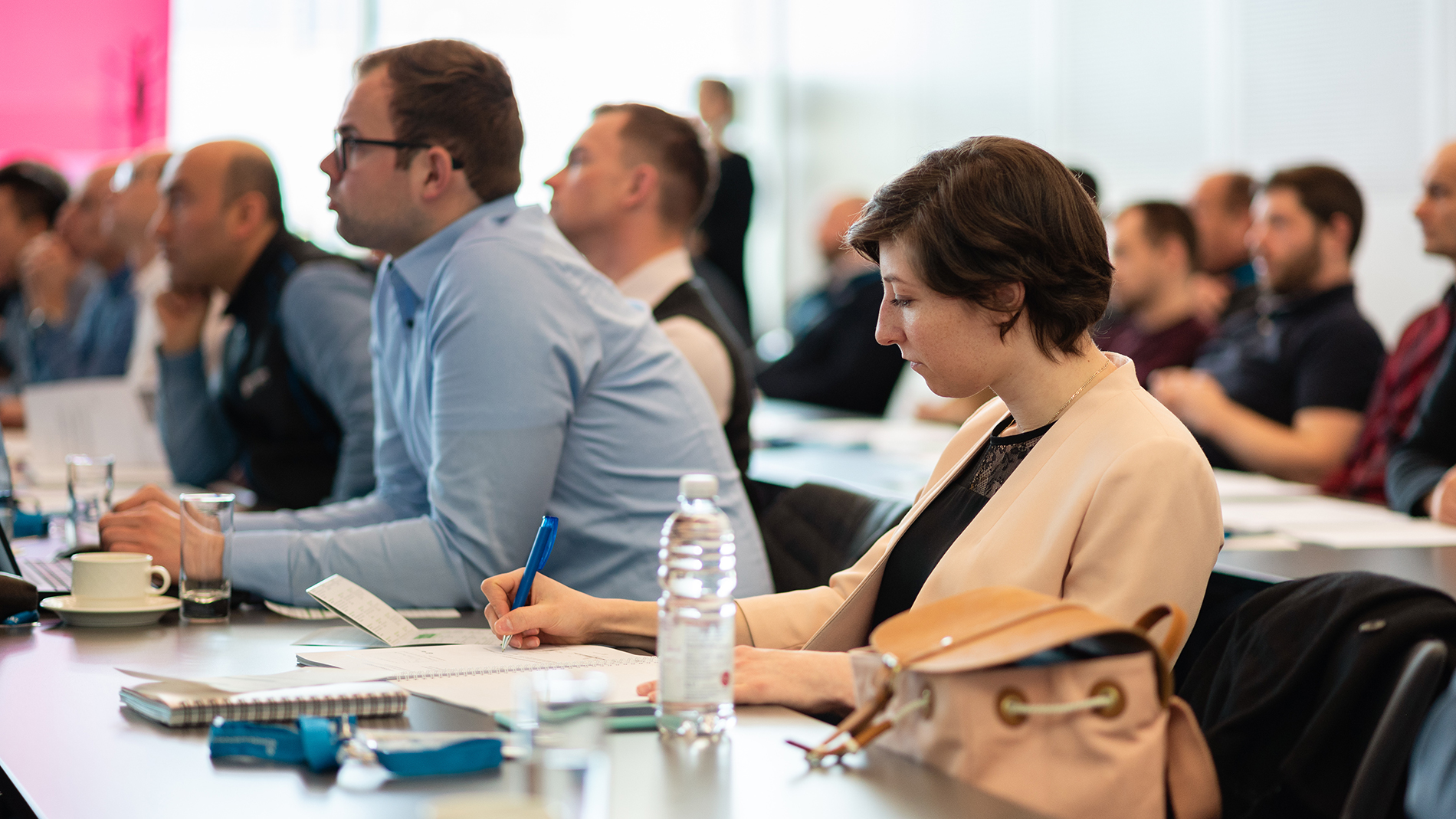 The comprehensive range of further training options available at the EMV is presented in two formats. The event in Cologne focuses on scientific conference papers by EMC experts while participants in Stuttgart can look forward to hands-on workshops dealing with various topics in electromagnetic compatibility.
In the 40 different half-day workshops at the EMV 2021 in Stuttgart, experts from industry and science will pass on their expertise and insights on EMC applications they have tested themselves.
In addition to focusing on current legislation, speakers will also explore technical domains such as automotive technology, functional safety, and new test methods. At the same time, the workshop program also has traditional topics at its core, as well as basic information for newcomers and those coming from other career backgrounds who are looking to immerse themselves in the specialized world of EMC.
Impressions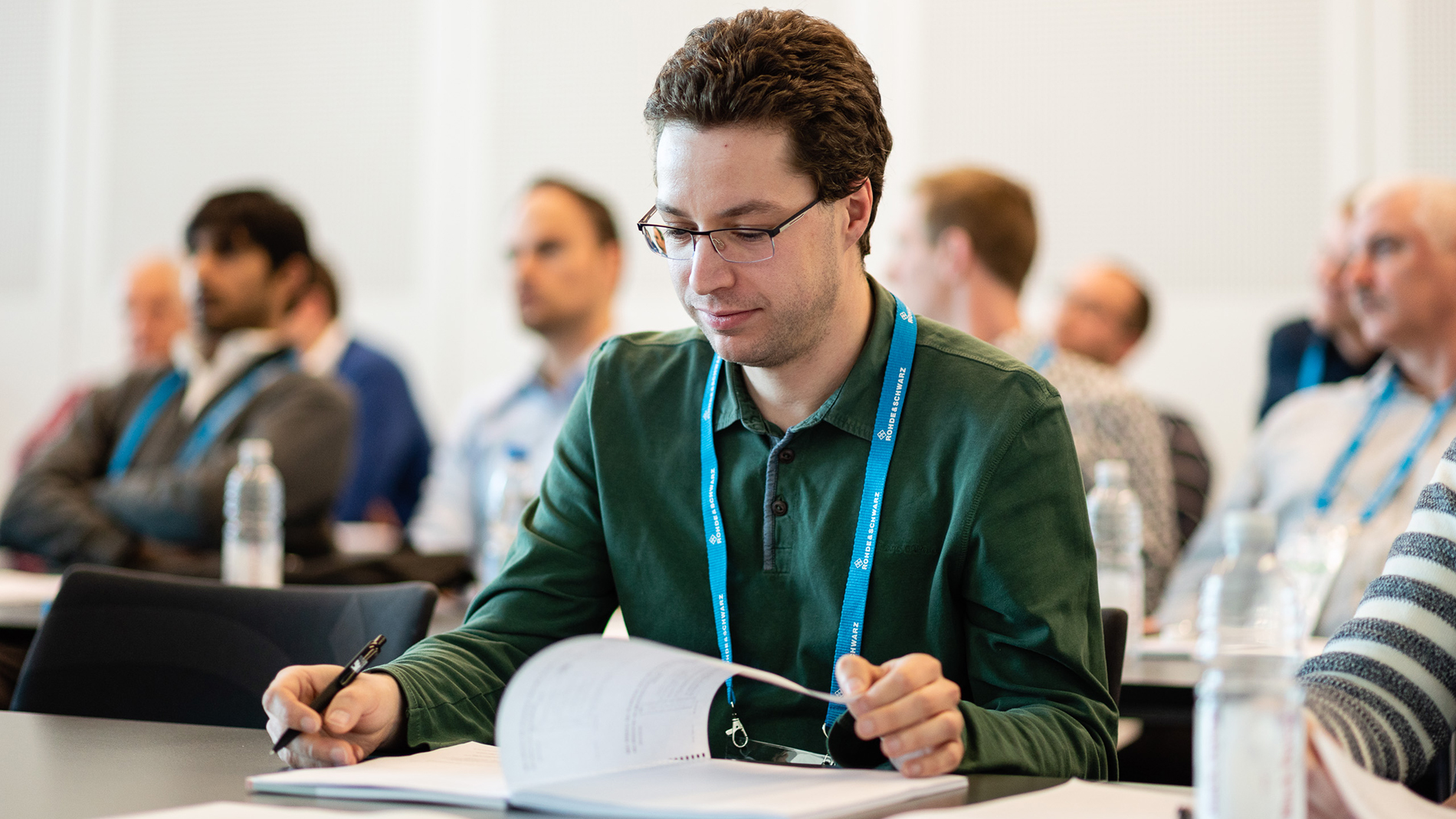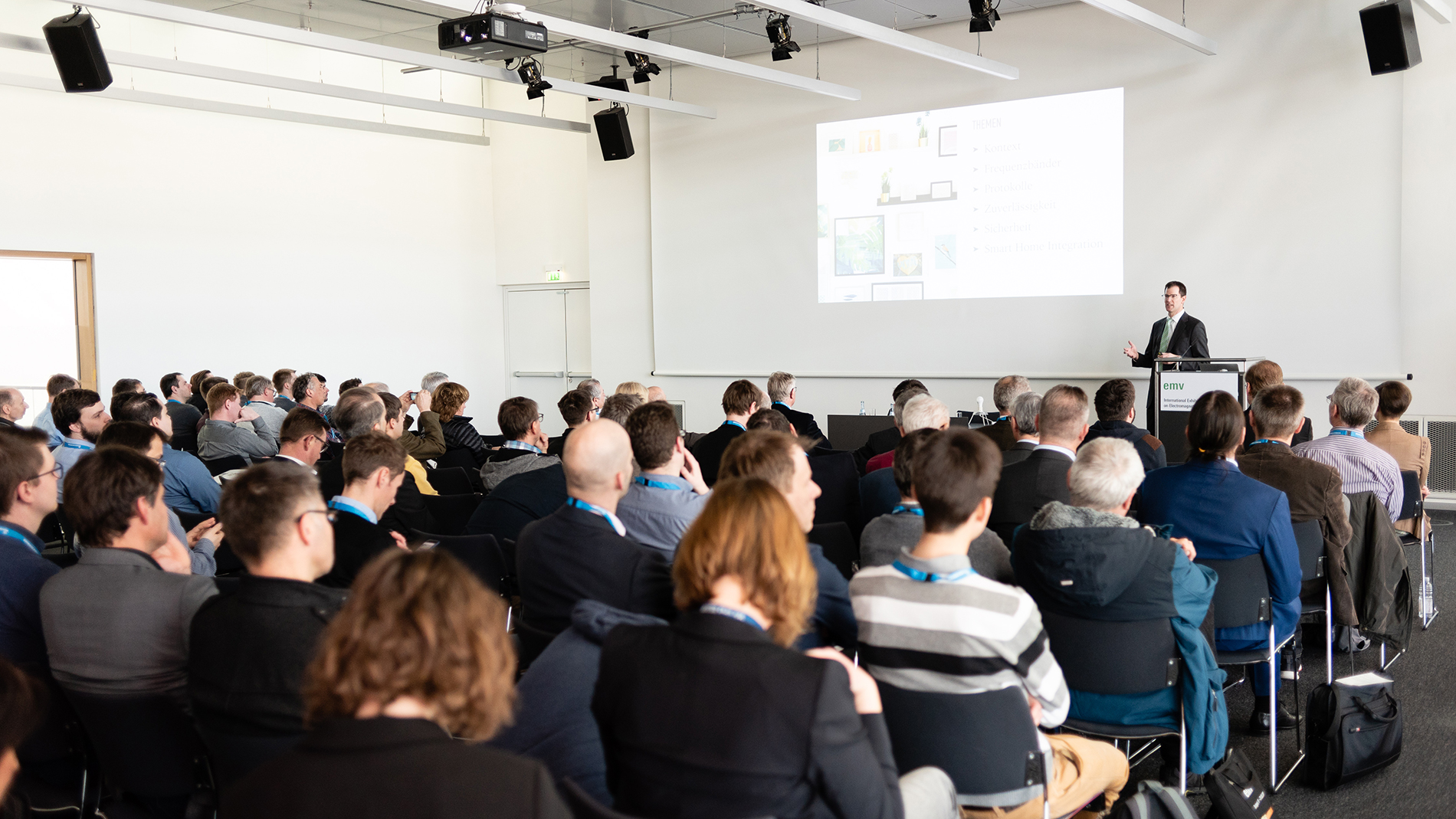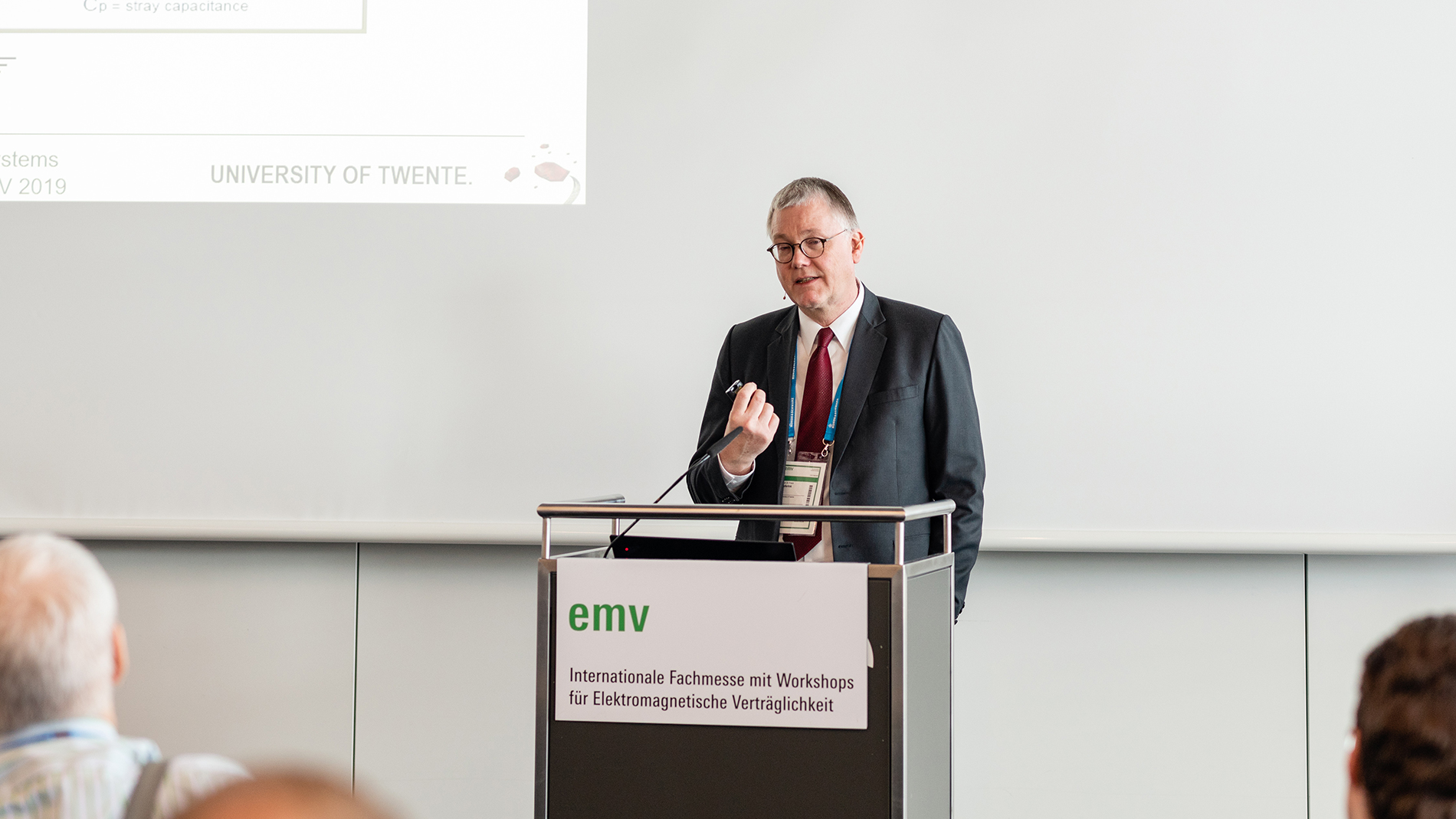 Covering the entire value chain
The workshops explore the following topics:
Basics, laws, regulations, standards, quality assurance, services, as well as insurance and liability issues
Procedures and tools, technologies, concepts, and products, as well as specific phenomena
Aspects and special features in specific technical-technological areas
Biological effects of electromagnetic fields from an engineering perspective
Greeting to the EMV 2021 in Stuttgart

Dear EMC colleagues,
Welcome to the EMV Stuttgart 2021! There are many exciting trends in technology. We can all see the examples of this: e-mobility is establishing itself in practice, driving is becoming cleaner and safer, mobile communication and medical technology are developing further. All this is important for our economic future – but it also brings new challenges for EMC. Each and every one of us has an important role to play in ensuring that EMC is guaranteed in the future. The roles are diverse: first of all it is about good research and teaching, the relevant standards and requirements, the smart EMC concept or accurate simulation, then again it is about EMC-compliant design or reliable measurement and the right measuring device, yes, and finally about the smoothest possible approval.
And this applies to all industries in which we operate. Because EMC is a cross-cutting issue. And how do you stay successful and fit for day-to-day business with cross-cutting issues? By thinking outside the box, exchanging ideas with colleagues with other roles, from other industries, with other experiences, with a different perspective. And how should such an exchange work better and more efficiently than with a specific trade fair for EMC and within the framework of selected workshops?
The program again offers some basic workshops with a practical focus. I am also particularly pleased that many workshops are being held for the first time and focus on highly topical issues. Take a look at the program right away: Here you can deepen your knowledge of the important EMC topics in your industry by attending several consecutive workshops.
Stuttgart is home to an important part of the German and international automotive industry. That's not the only reason why it was important to us that workshops on automotive/e-mobility take place throughout the entire event. But not only that – of course, the goal itself must always be in focus – market access: For this reason, six consecutive workshops on product conformity and approval will be held, in which different facets will be intensively examined.
Are you interested in measurement technology, filtering or EMC and functional safety? The workshops on these topics highlight many new aspects and can also be attended in succession.
I am sure that we can look forward to questions of current interest from practical business life as well as to many competent answers within the framework of the EMV Stuttgart 2021.
Stay healthy and keep yourself fit – for your roles in EMC!
Best regards
Detlef Hoffmann
Webasto Roof & Components SE, Committee Chairman of EMV 2021