The EMC event in Europe
From 12 - 14 March 2024, the trade fair EMV with conference on the subject of electromagnetic compatibility, will take place in Cologne again! 
Since the end of the 80s, the international EMV trade fair with conference and practice-oriented workshops has developed into one of the most important platforms for the EMC-community. Under the headline "Creating a compatible future", the event offers a comprehensive overview of the latest products and developments in the industry and is held alternately in Cologne or Stuttgart. 
Figures from 2023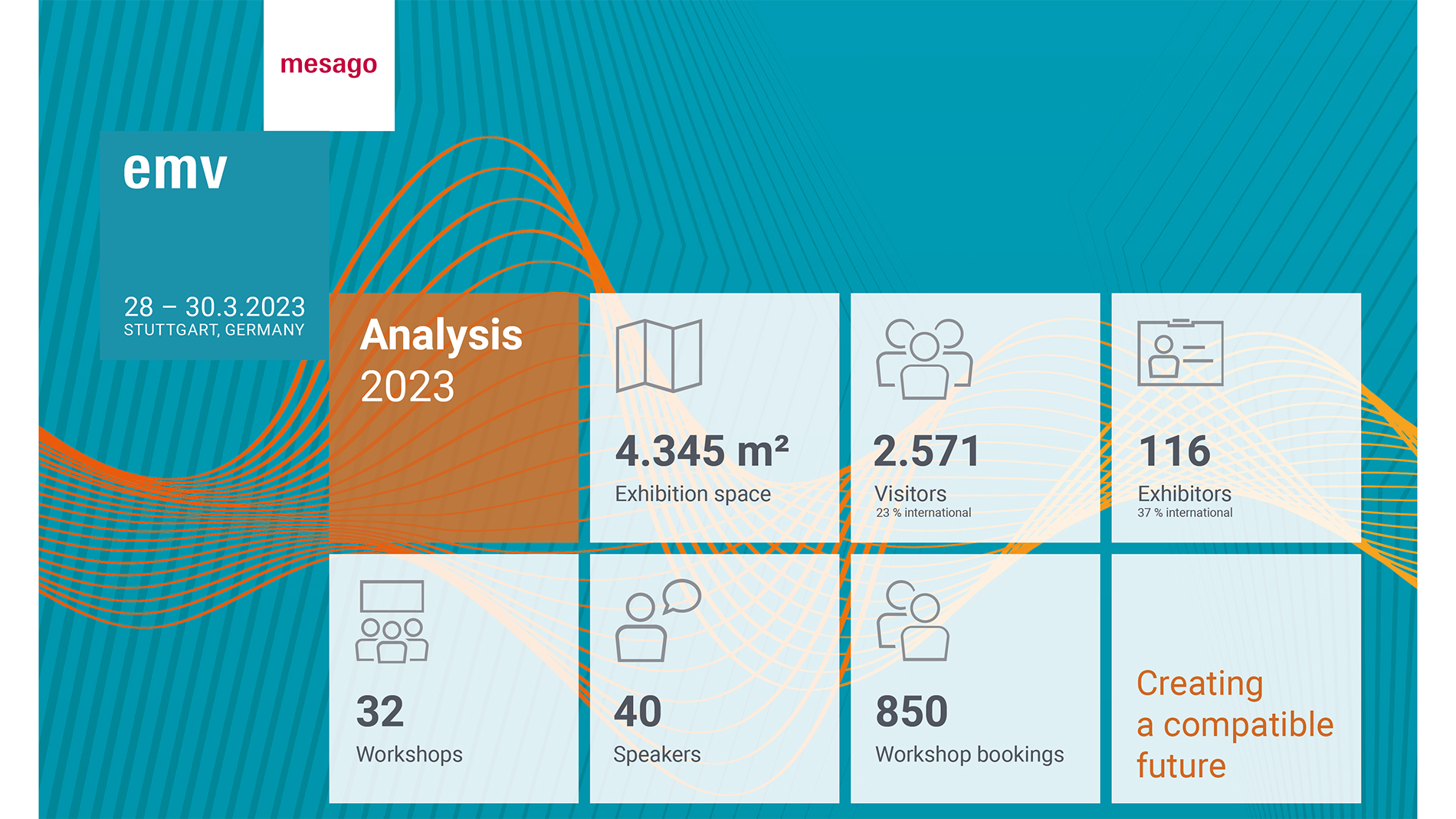 116 exhibitors presented their products and services on an area of 4,345 sqm during EMV in Stuttgart 2023, which was attended by a total of 2,571 visitors.
There were also 40 speakers who held 32 workshops, that were well attended with 845 workshop bookings.
Benefits at a glance
Inspiring exchange of ideas with experts from industry and research
Research topics and latest developments at the conference
Fresh impulses through workshops with practical relevance
Unique market overview with 120 national and international exhibitors
Latest trends and ideas for developing your own products and services
Impressions