Discover electromagnetic compatibility in all its different forms
From 17 – 19 March 2020, Europe's most significant exhibition and conference, the EMV, will take place in Cologne and provide a comprehensive overview of the latest trends and developments within electromagnetic compatibility.
EMV 2020 in Cologne
EMV is changing its location for the 2020 event: the exhibition and conference will stay in North Rhine-Westphalia in the even years and move from Düsseldorf to Cologne. The exhibition grounds in Cologne are characterized by their central location, good transport links and premises that are ideally suited to the EMV. In the odd-numbered years, the exhibition still takes place with workshops in Stuttgart.
Latest information on coronavirus (Covid-19)
The EMV 2020 will take place as planned from 17 – 19 March 2020 at the Koelnmesse exhibition centre. The Koelnmesse is in constant contact with the health authorities regarding the coronavirus (2019-nCoV), who currently see no reason to restrict event operations.
In addition, extensive measures on site ensure that all attendees can participate in the event safely and comfortably. The recommendations and guidelines of the health authorities, the World Health Organization (WHO) and the Robert Koch Institute are being implemented directly.
As a precautionary measure, for example, more frequent cleaning of the sanitary facilities as well as highly frequented areas will be carried out and additional disinfectant dispensers will be installed. Furthermore, qualified doctors and paramedics will be available on site.
We, the Mesago Messe Frankfurt GmbH, observe the current developments carefully and are available for any further questions participants may have.
Benefits at a glance
Inspiring exchange of ideas with experts from industry and research
Fresh impulses through high-quality conference contributions with practical relevance
Unique market overview with 120 national and international exhibitors
Latest trends and ideas for developing your own products and services
Impressions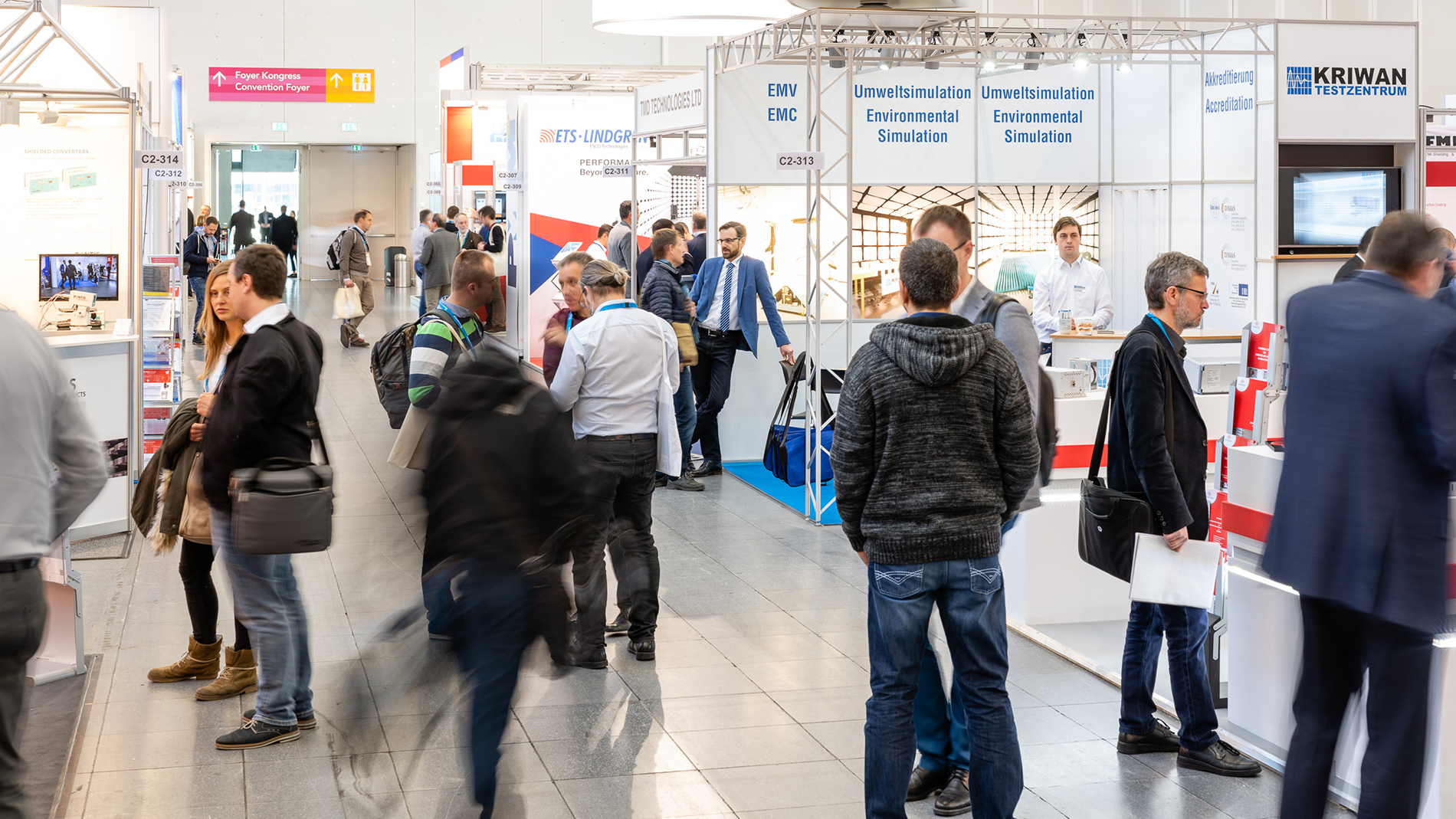 Atmosphere of the EMV trade fair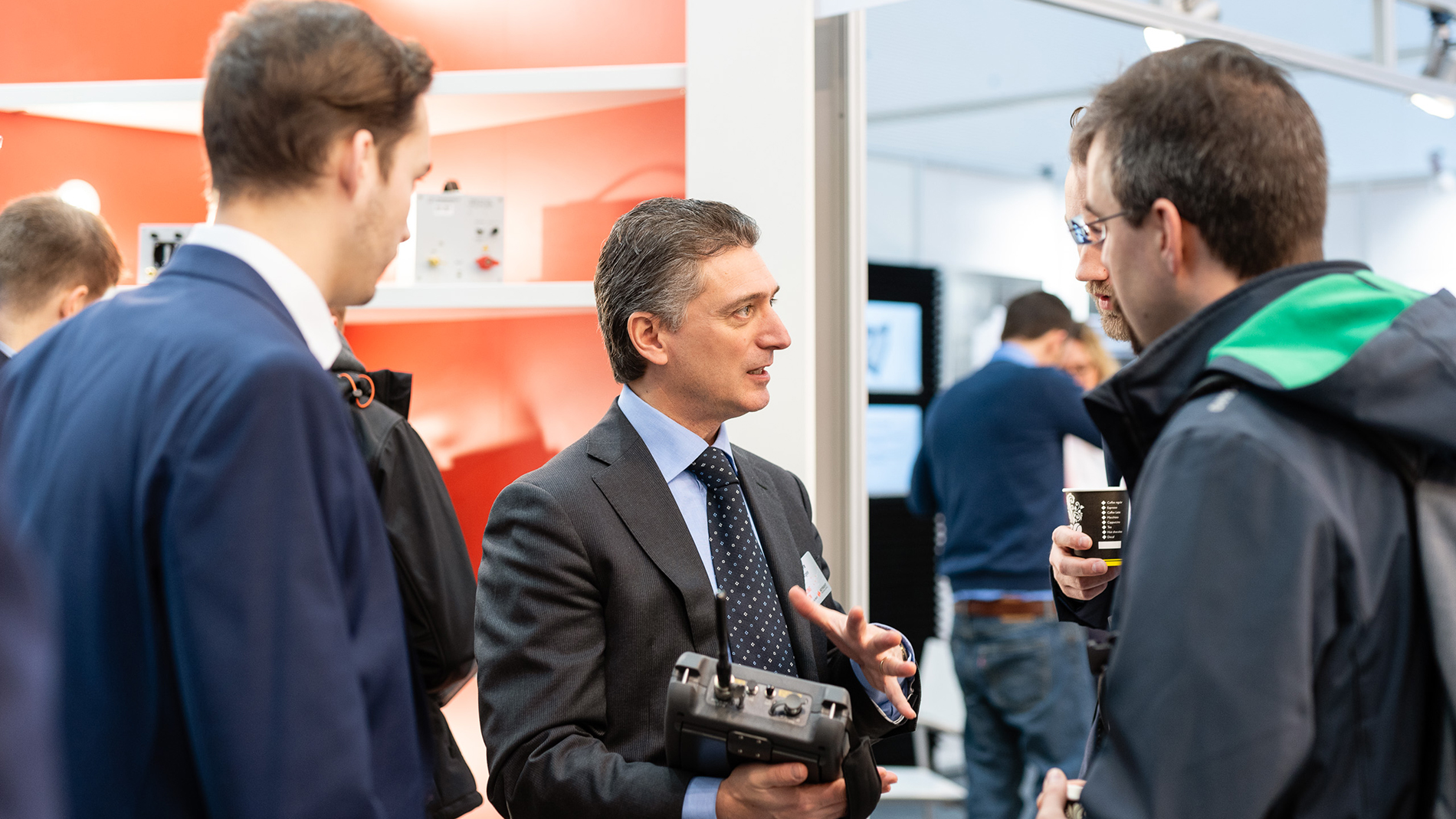 Product presentation of Keysight Technologies Deutschland GmbH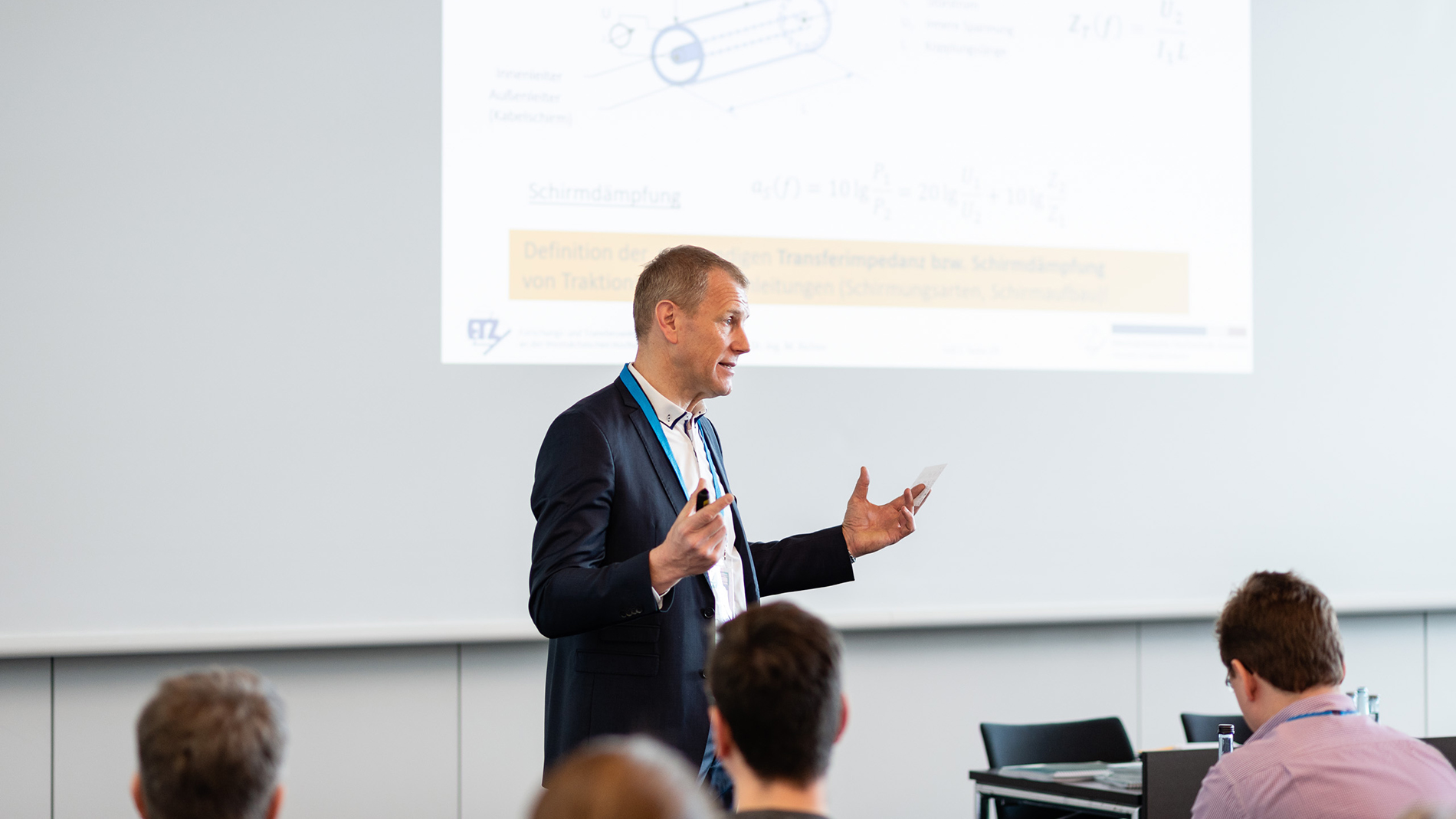 Matthias Richter, University of Applied Sciences Zwickau, on EMC of high-voltage systems in electric vehicles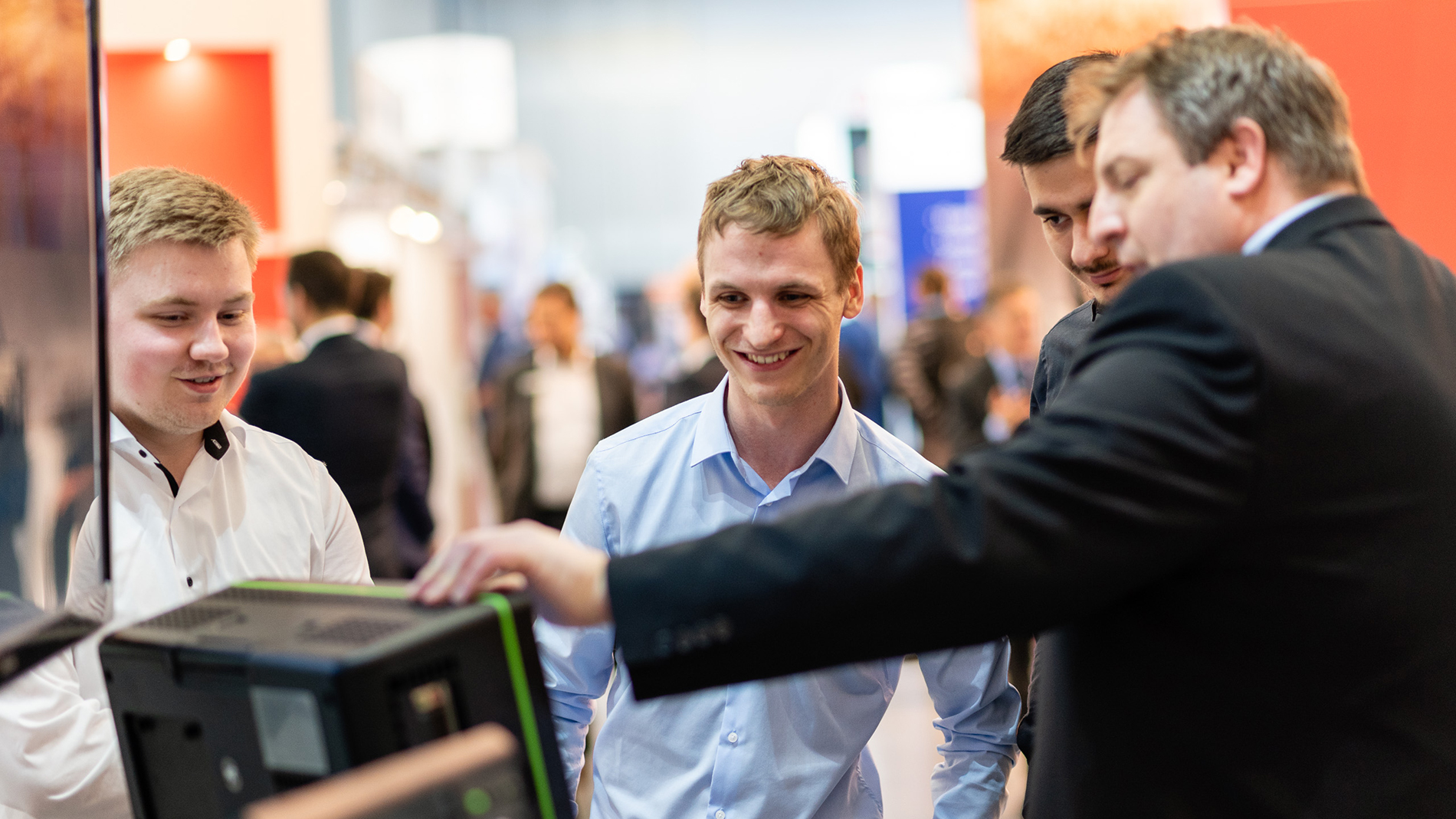 Young students at the booth of Teledyne LeCroy GmbH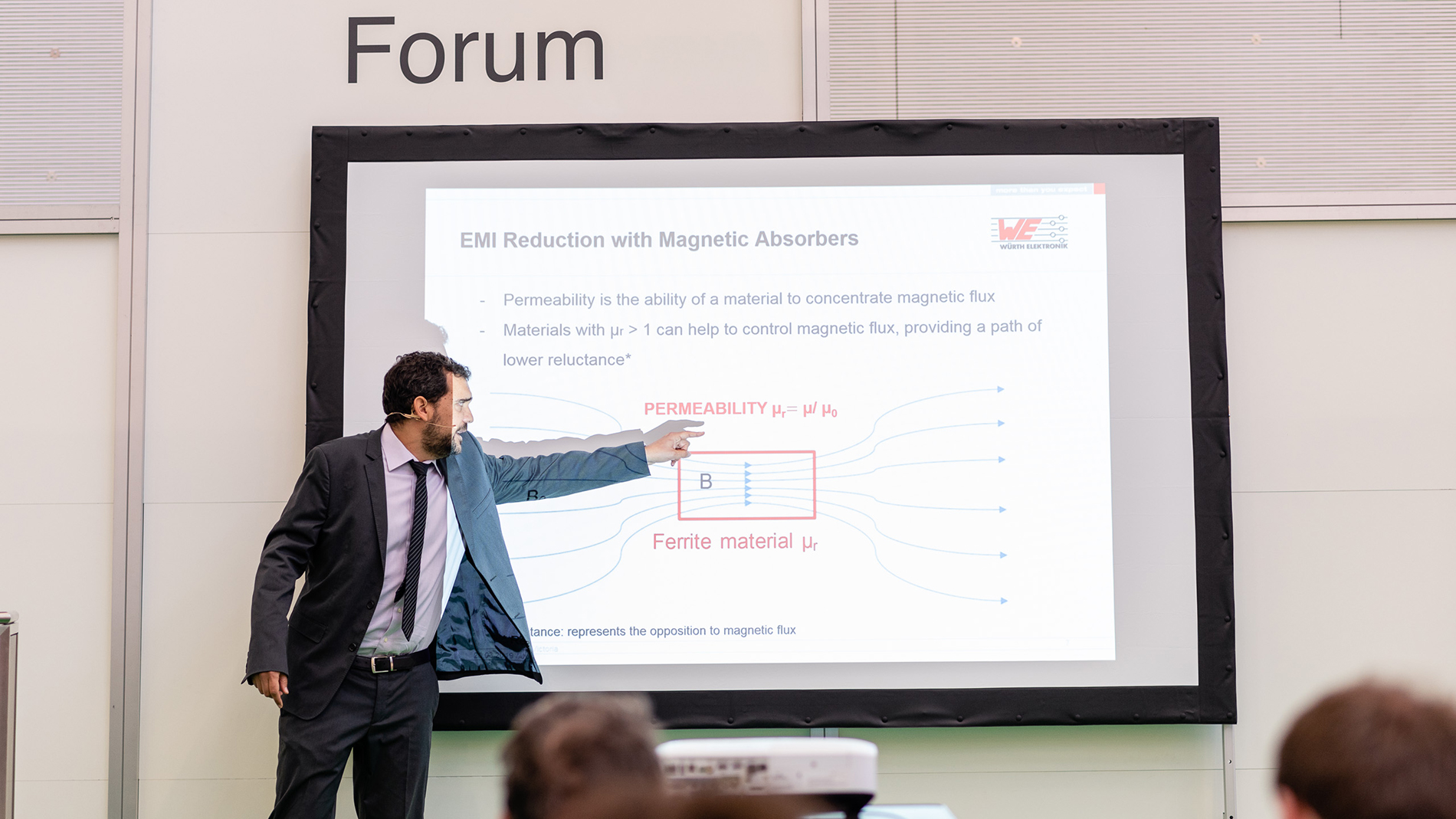 Jorge Victoria, Würth Elektronik eiSos GmbH & Co. KG, on "EMI reduction with magnetic absorbers"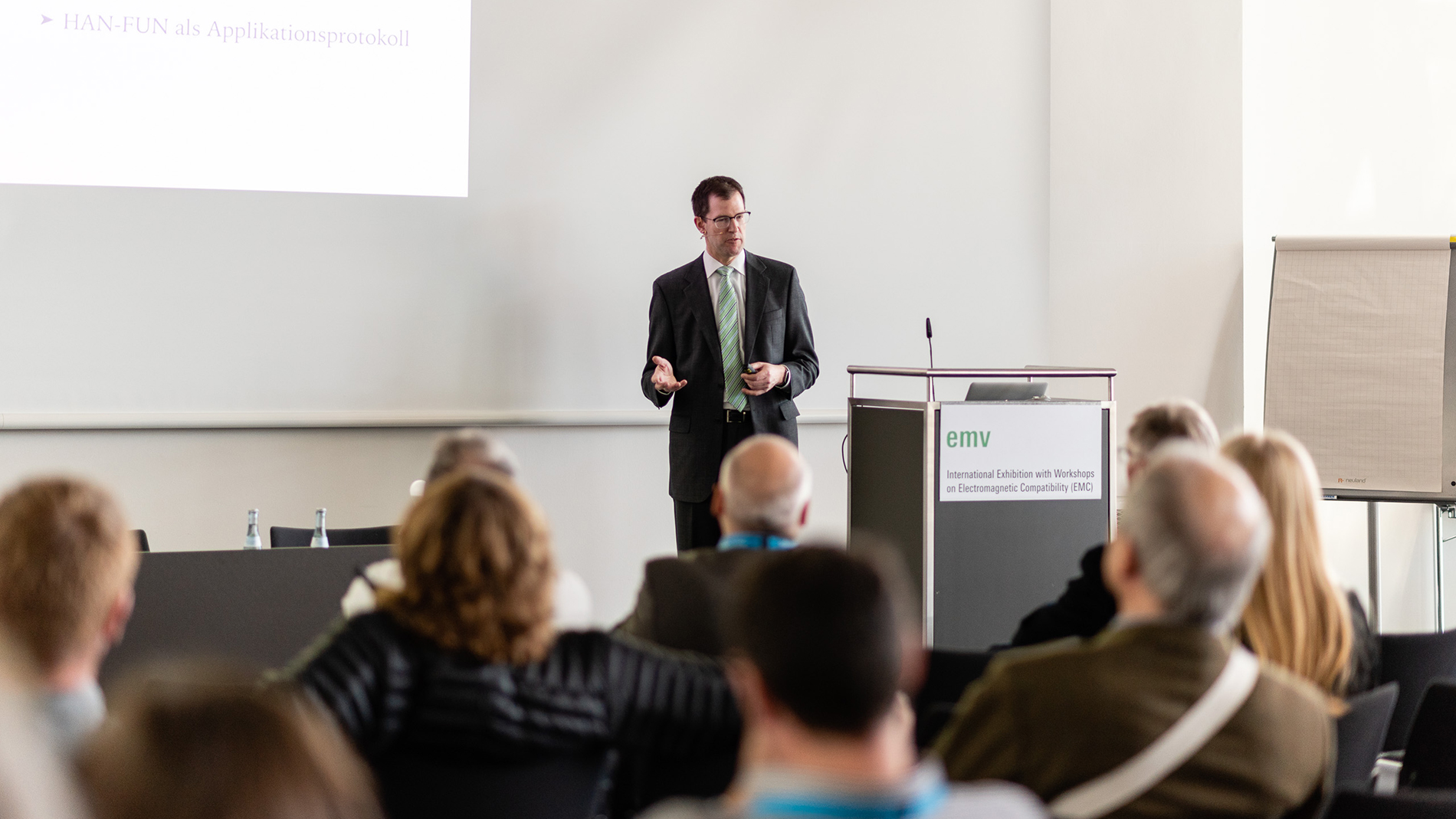 Kai Kreuzer, Deutsche Telekom AG, on radio technologies in the smart home at the EMV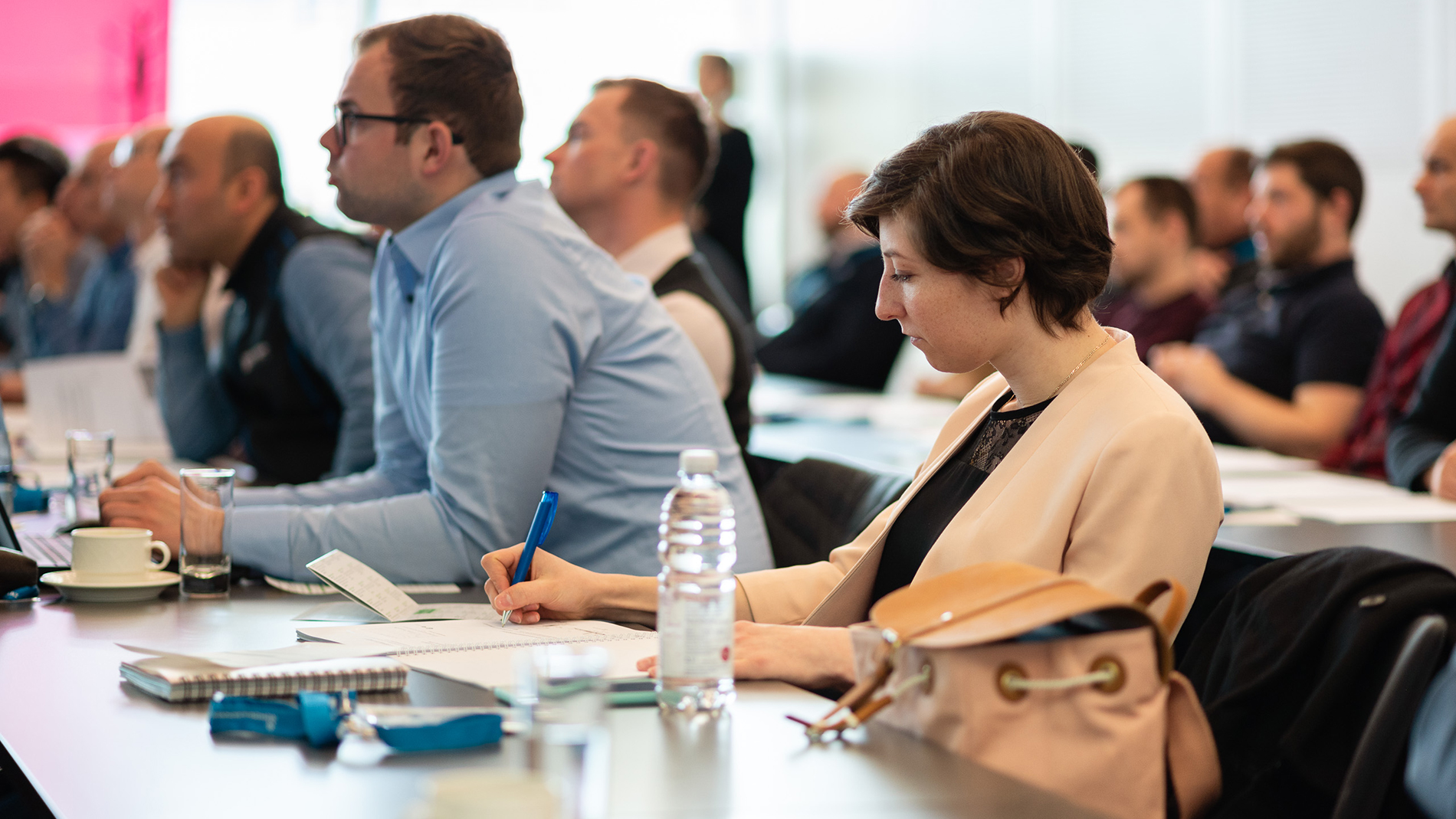 Participants of the EMV workshops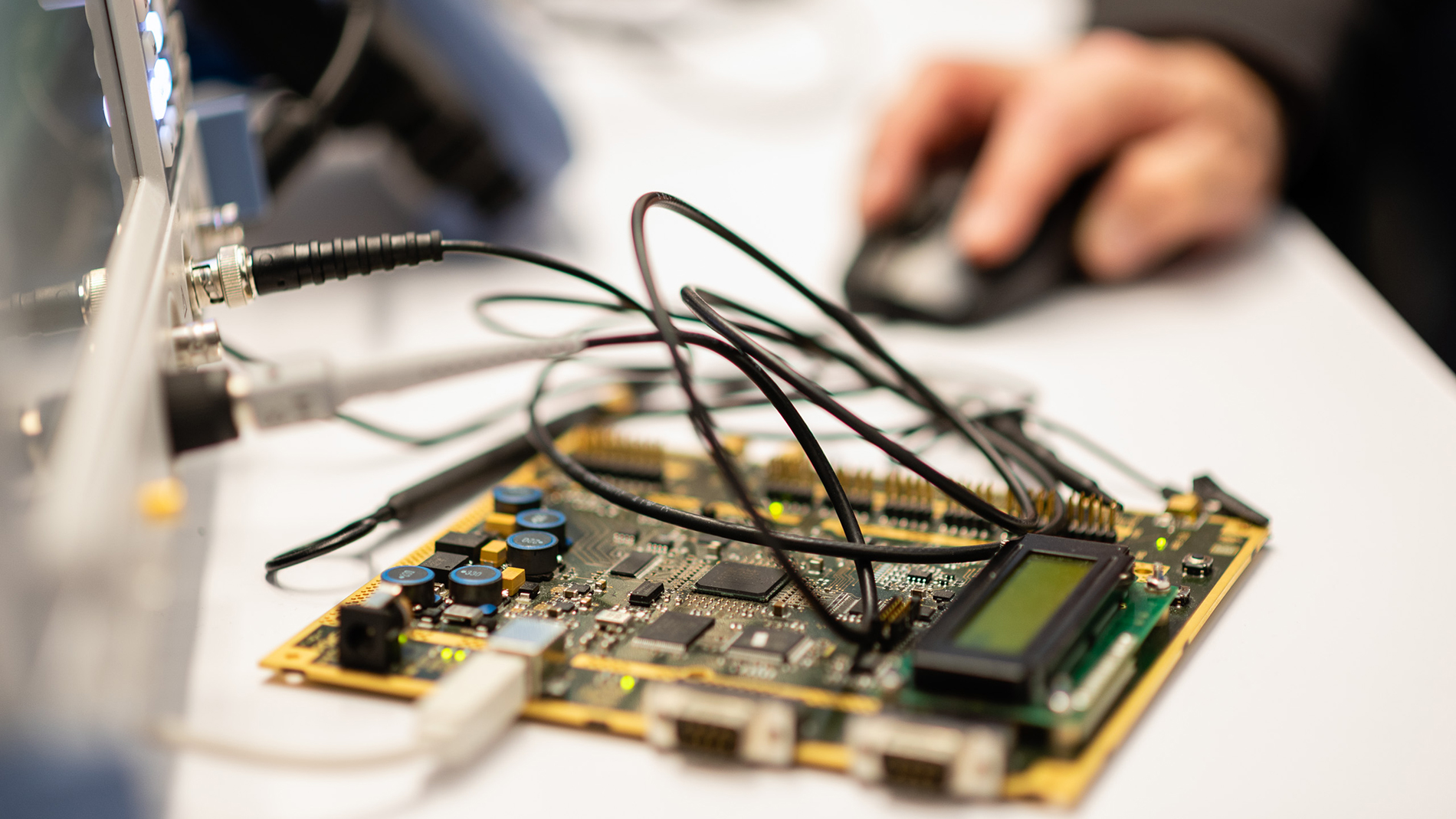 Product demonstration of Rohde & Schwarz GmbH & Co. KG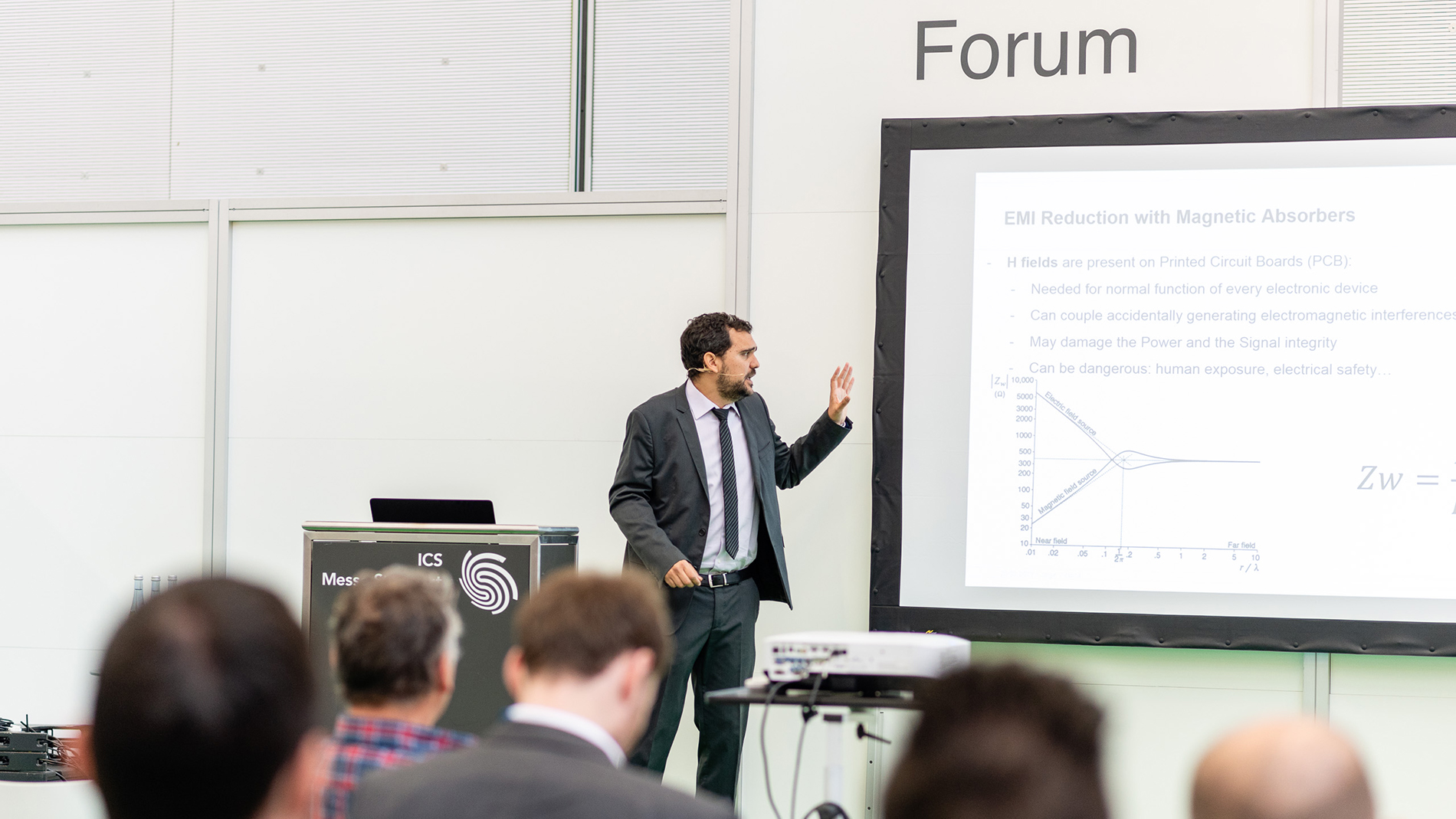 Jorge Victoria, Würth Elektronik eiSos GmbH & Co. KG, on "EMI reduction with magnetic absorbers"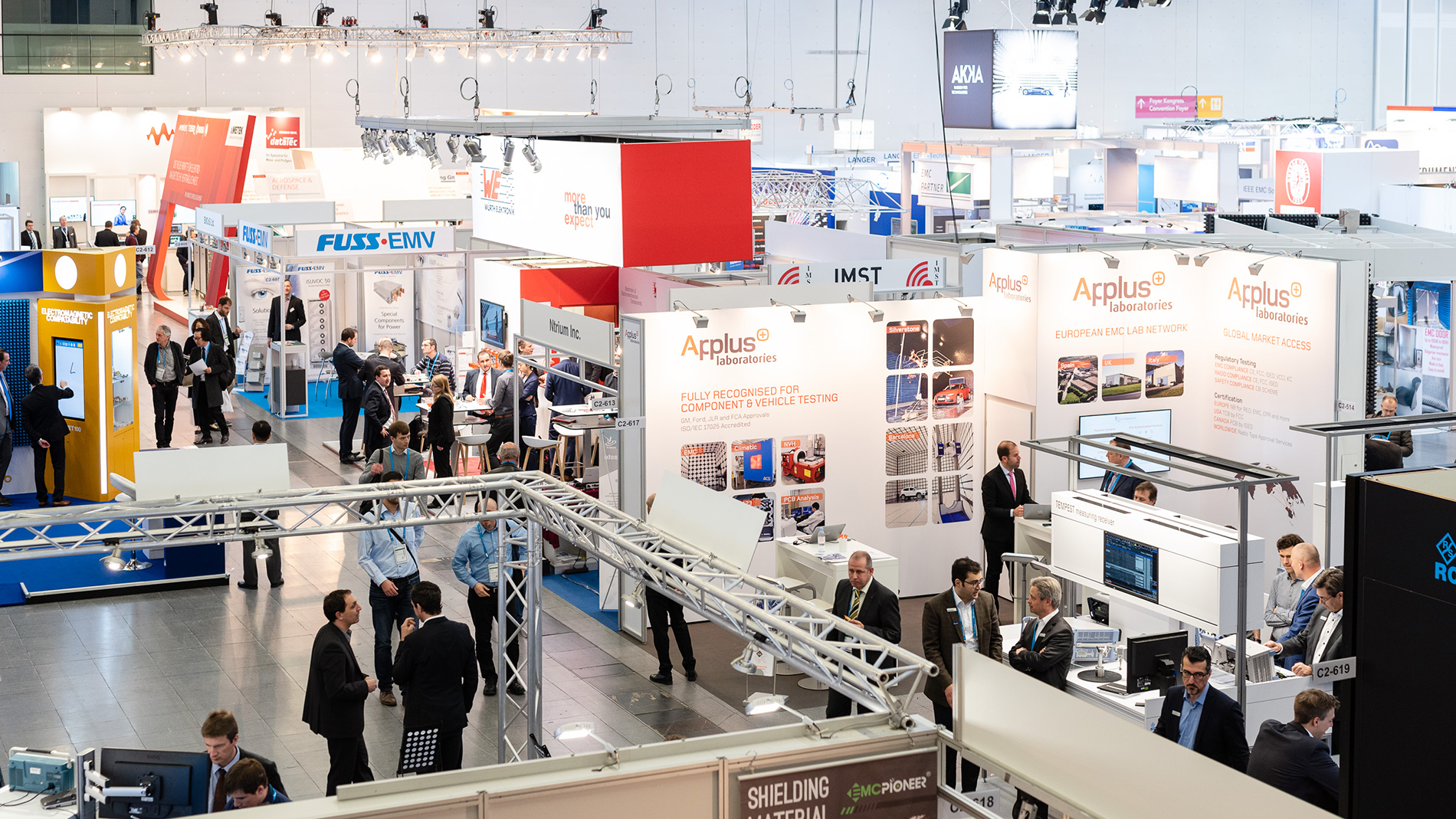 Atmosphere of the trade fair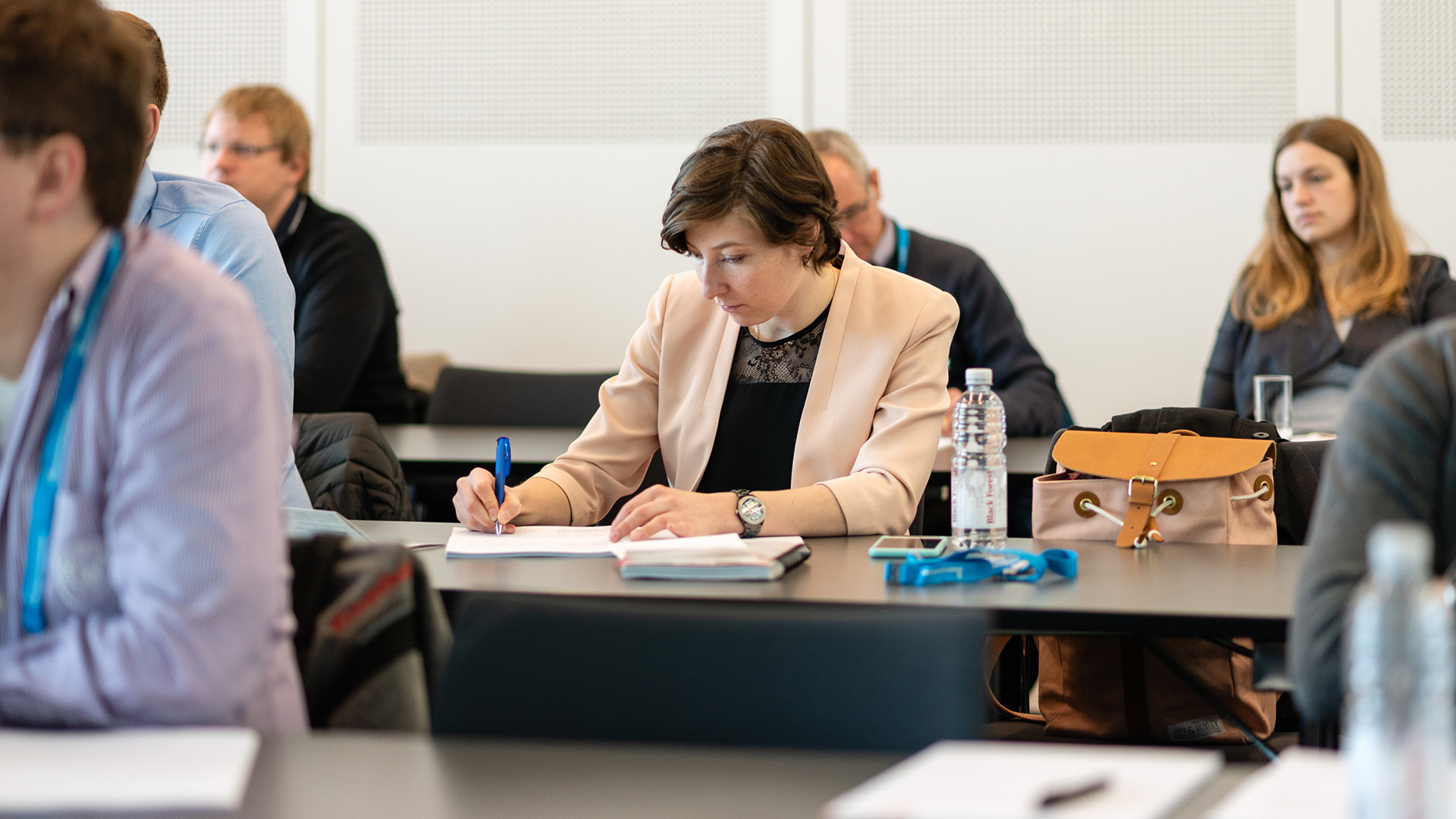 Young participant of the EMV workshops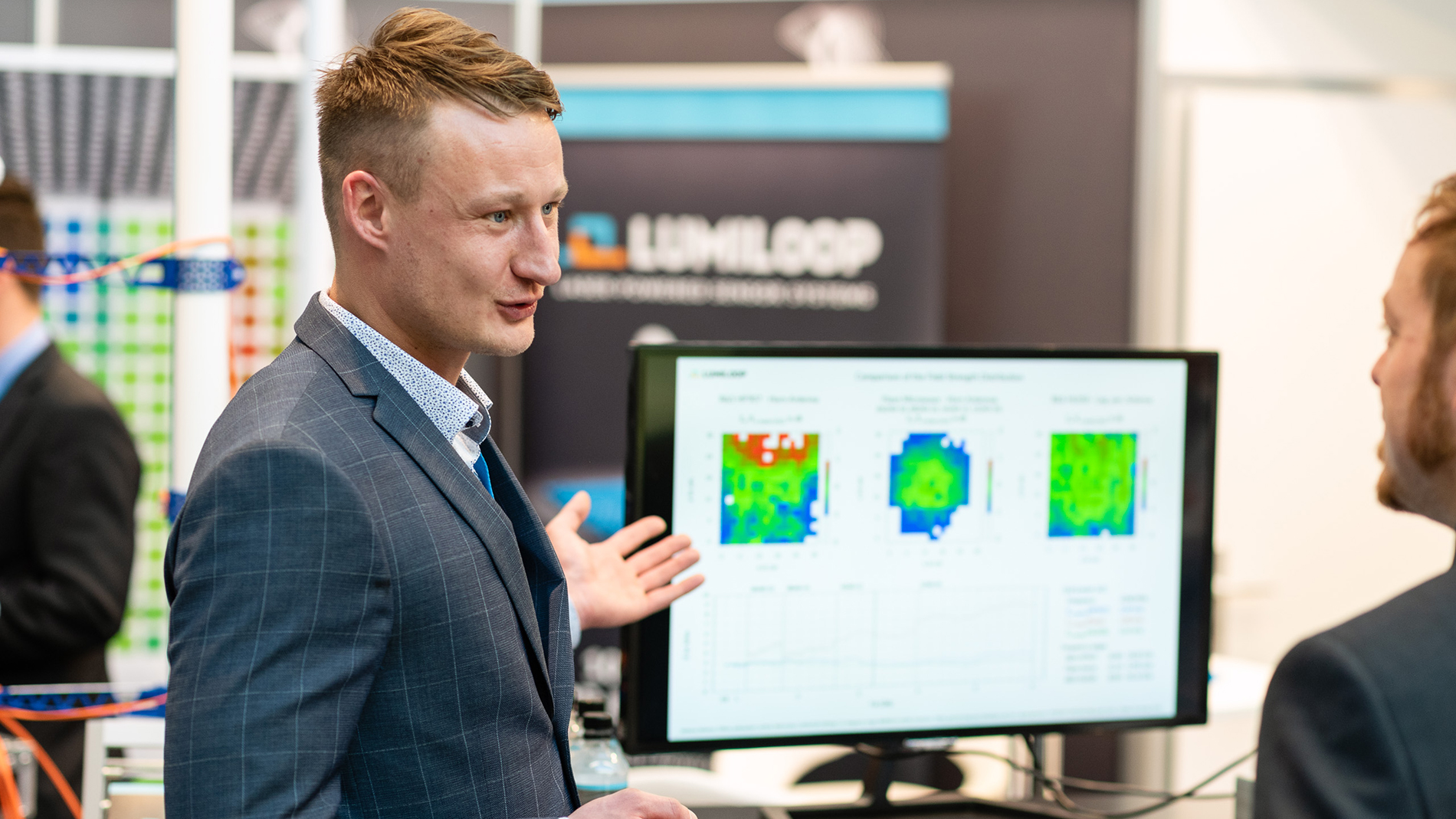 Product presentation of LUMILOOP GmbH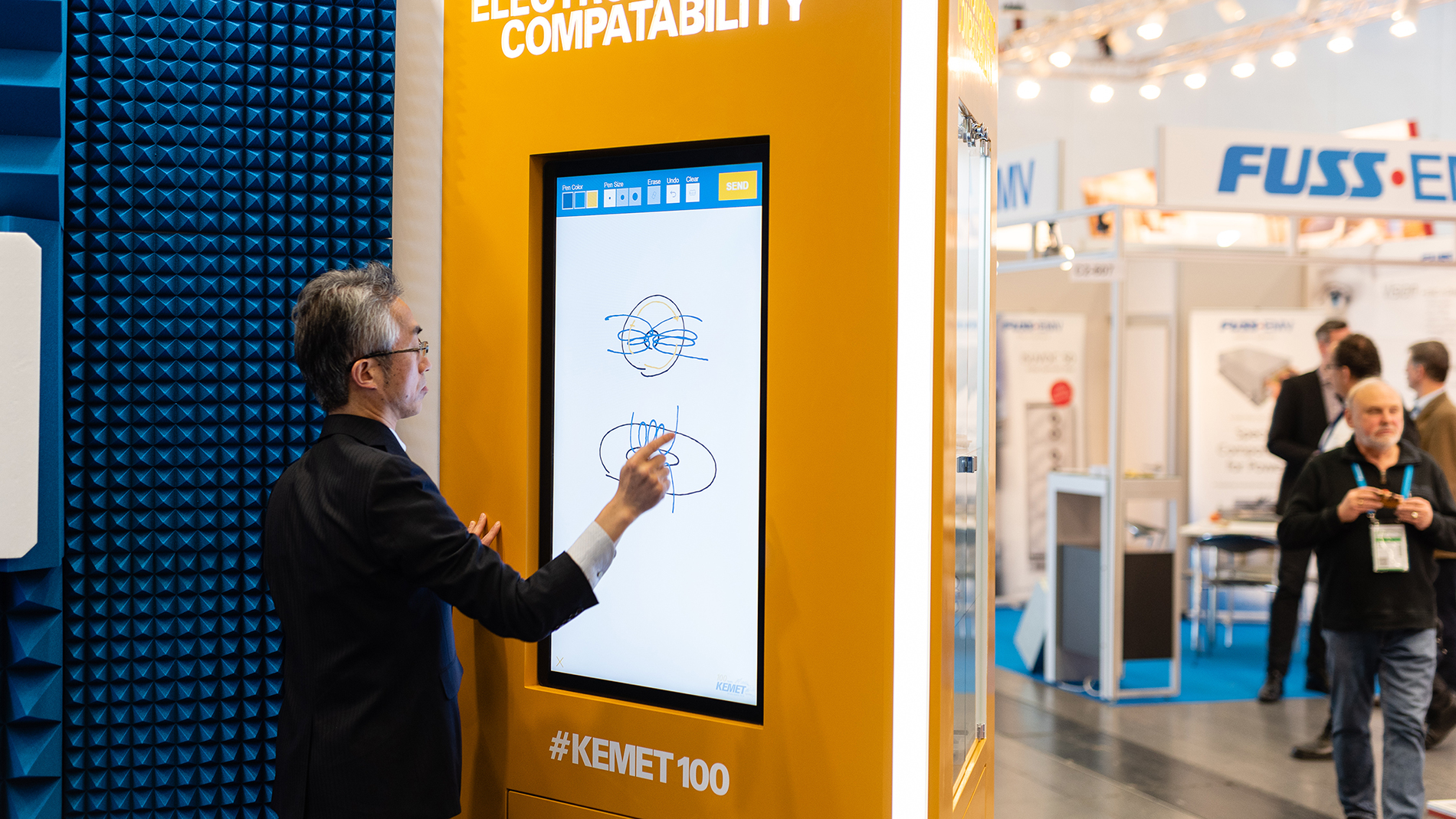 Product demonstration at the booth of Kemet Electronics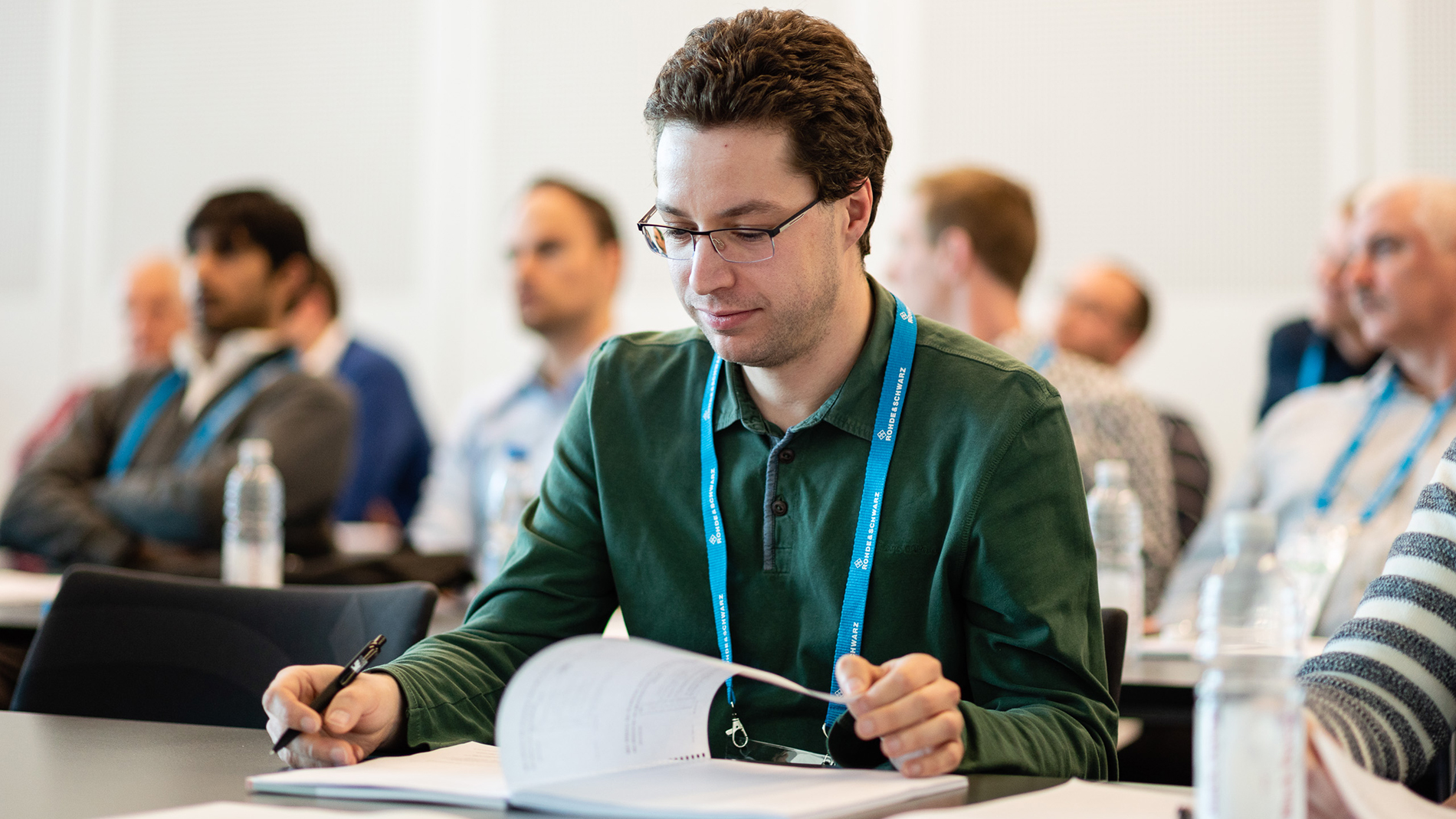 Participants of the EMV workshops
Measurement equipment of Rohde & Schwarz GmbH & Co. KG
EMV in Cologne, 17 - 19 March 2020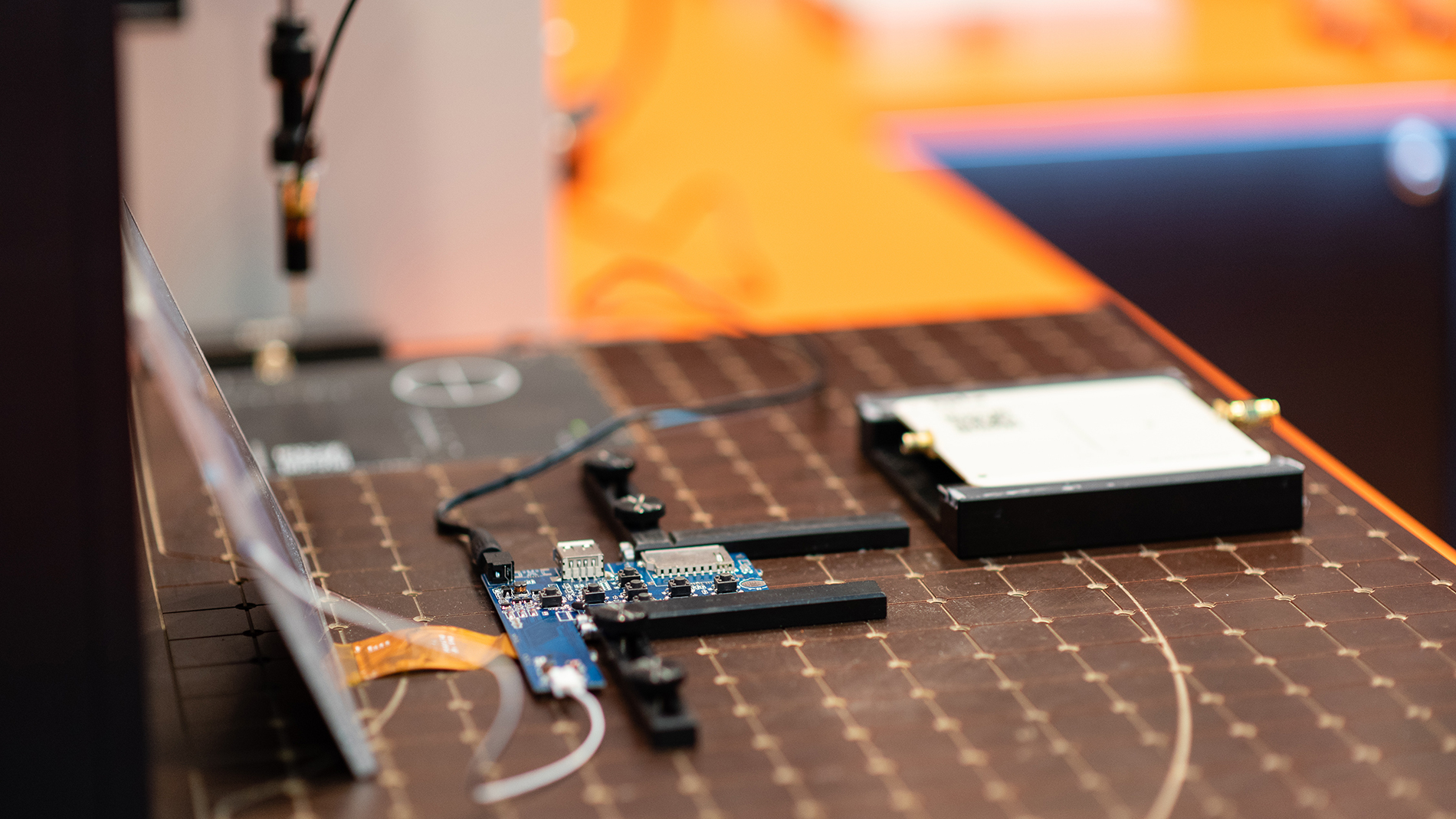 If you work in the EMC business, this is the fair you don't want to miss.