The EMV Seminare offer participants full-day seminars for deepening current EMC knowledge with a focus on the applicability in everyday life.
What the EMV seminars offer you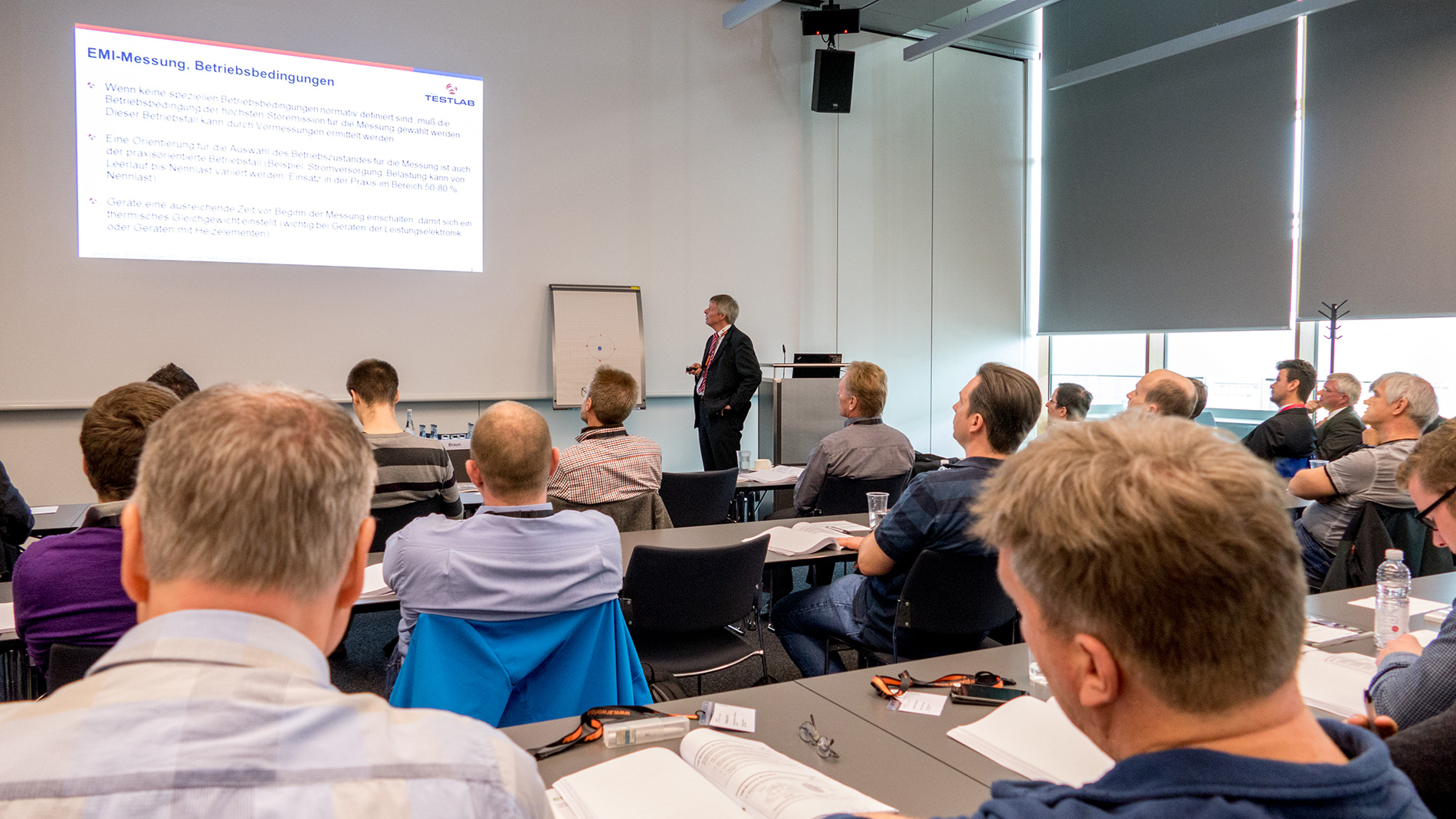 The EMV seminar series is aimed at all those who are professionally involved with the topic of electromagnetic compatibility – whether in development, quality assurance or management.
In the foreground of the advanced training courses is the personal exchange with experts from industry and also from research, who will examine current topics and developments in detail with regard to their application.  
Find out more
Would you like more information about the EMV seminars? Register now for our newsletter.
Subscribe now