Parallel to the exhibition, the EMV conference offers a wide variety of topics. With presentations on EMC basics and the latest trends and developments in the industry, the EMV conference in Cologne is an ideal platform for your further training.
Research results at the pulse of time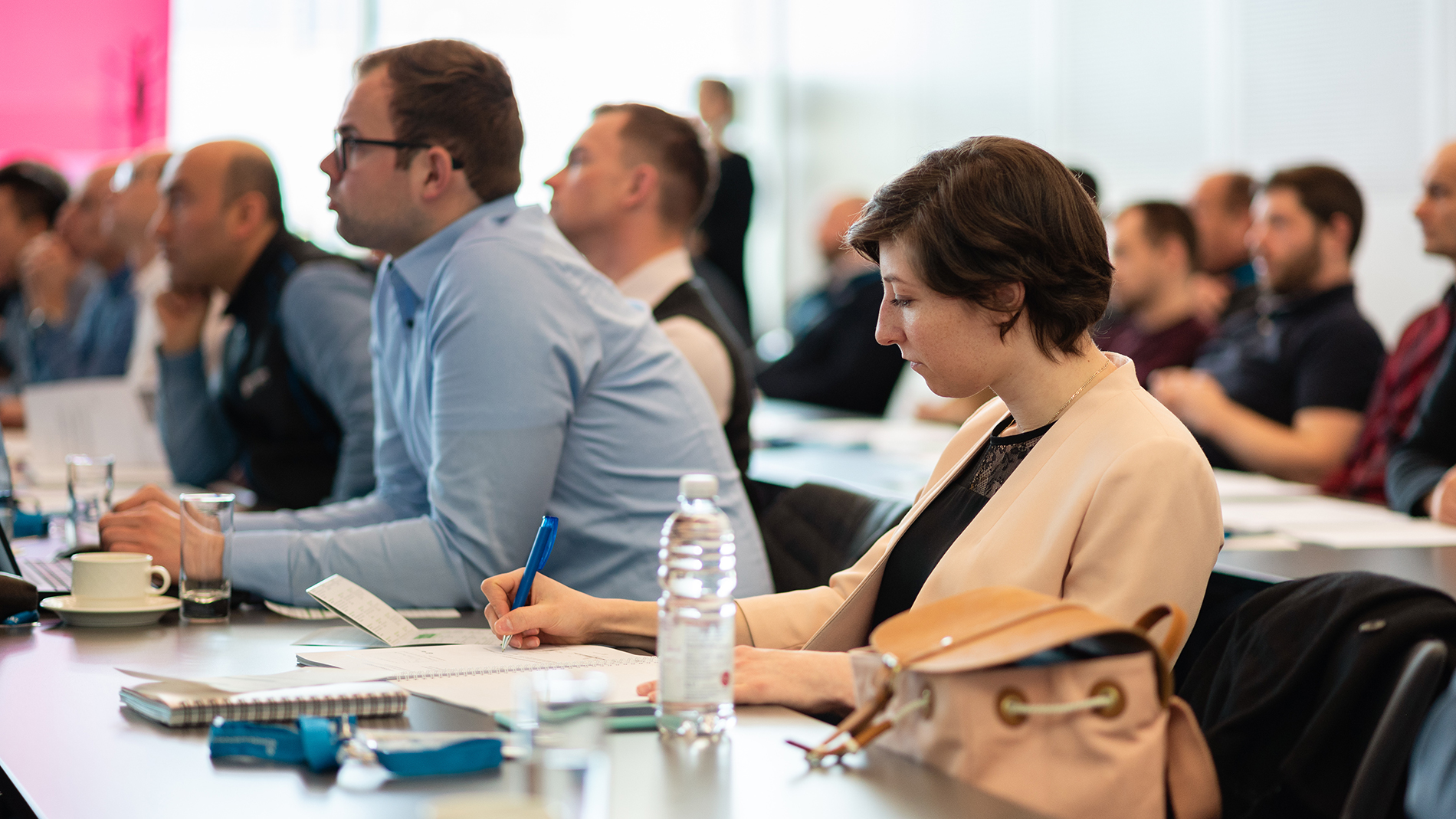 The comprehensive range of further training opportunities at EMV is divided into two formats. At the event in Cologne, the focus will be on academic conference contributions and practice-oriented workshops. In Stuttgart, participants can look forward to an extensive workshop program in 2021.
You can gain a comprehensive overview of the market and specialist knowledge in over 100 first-class conference lectures by national and international speakers. In addition to research results, current industry topics are on the agenda. In the three-hour workshops, participants can acquire compact basic knowledge as well as user- and practice-oriented content. The experts from industry and science offer space for specialist discussions and are available to answer participants' questions.
Impressions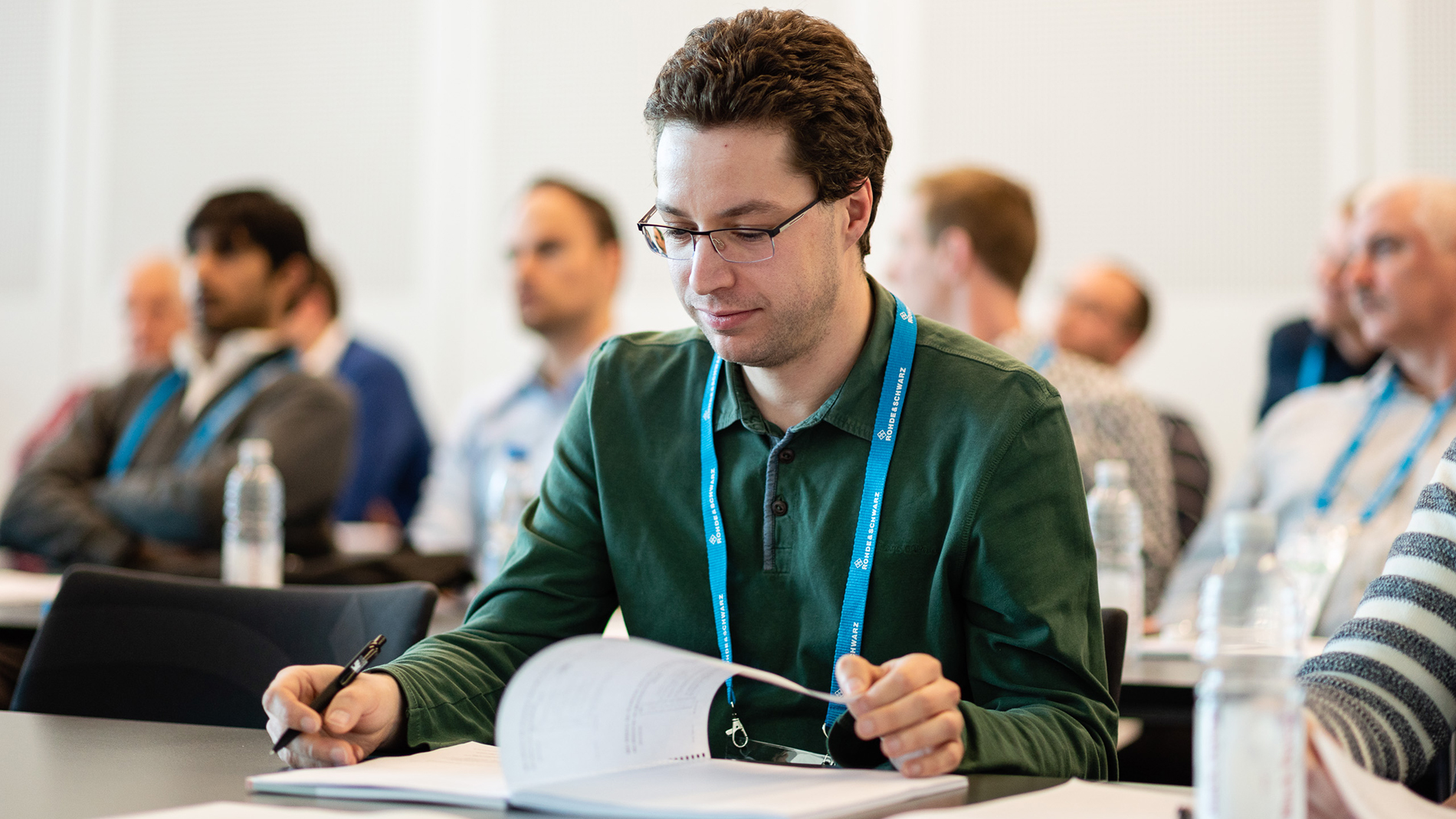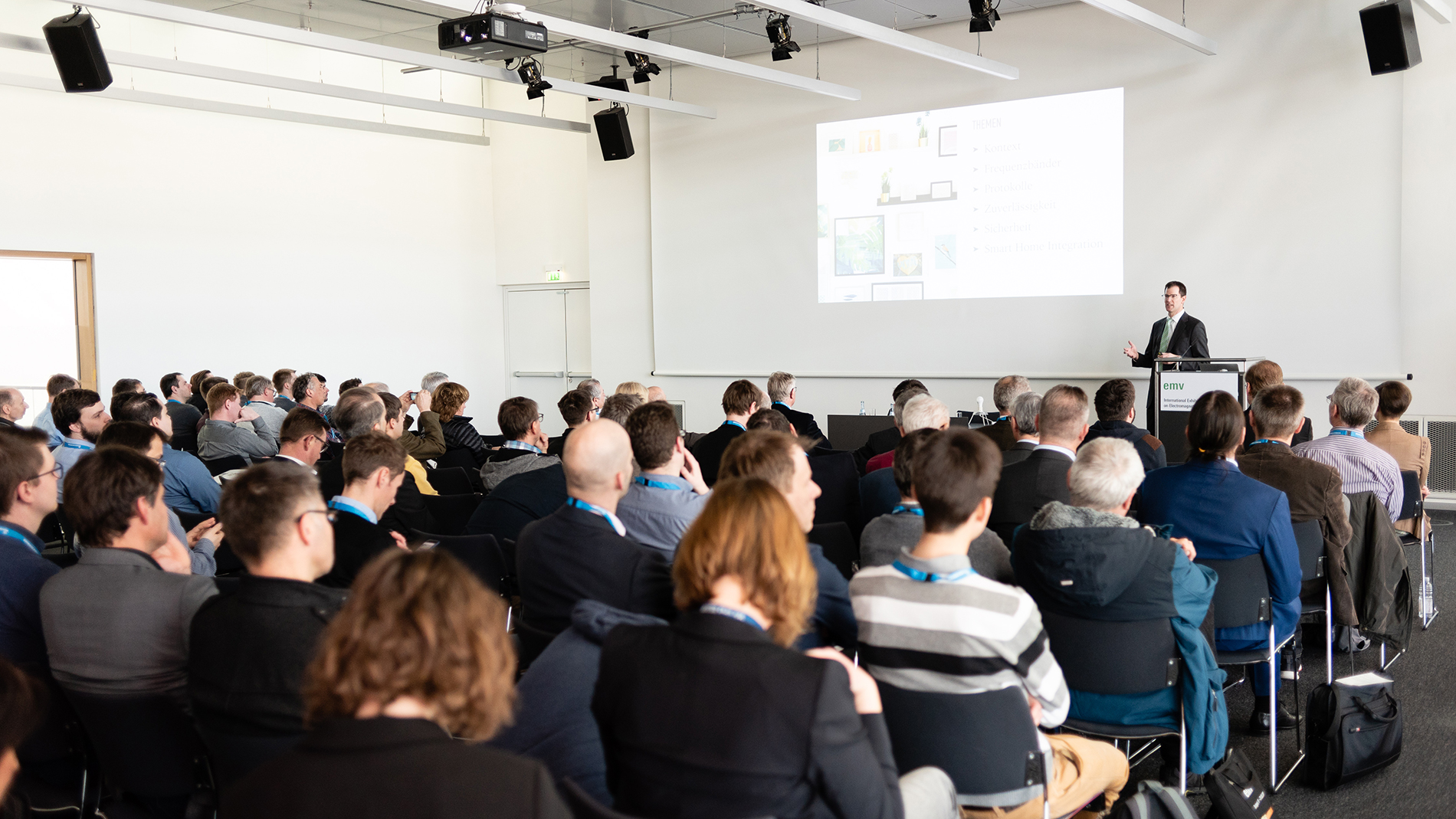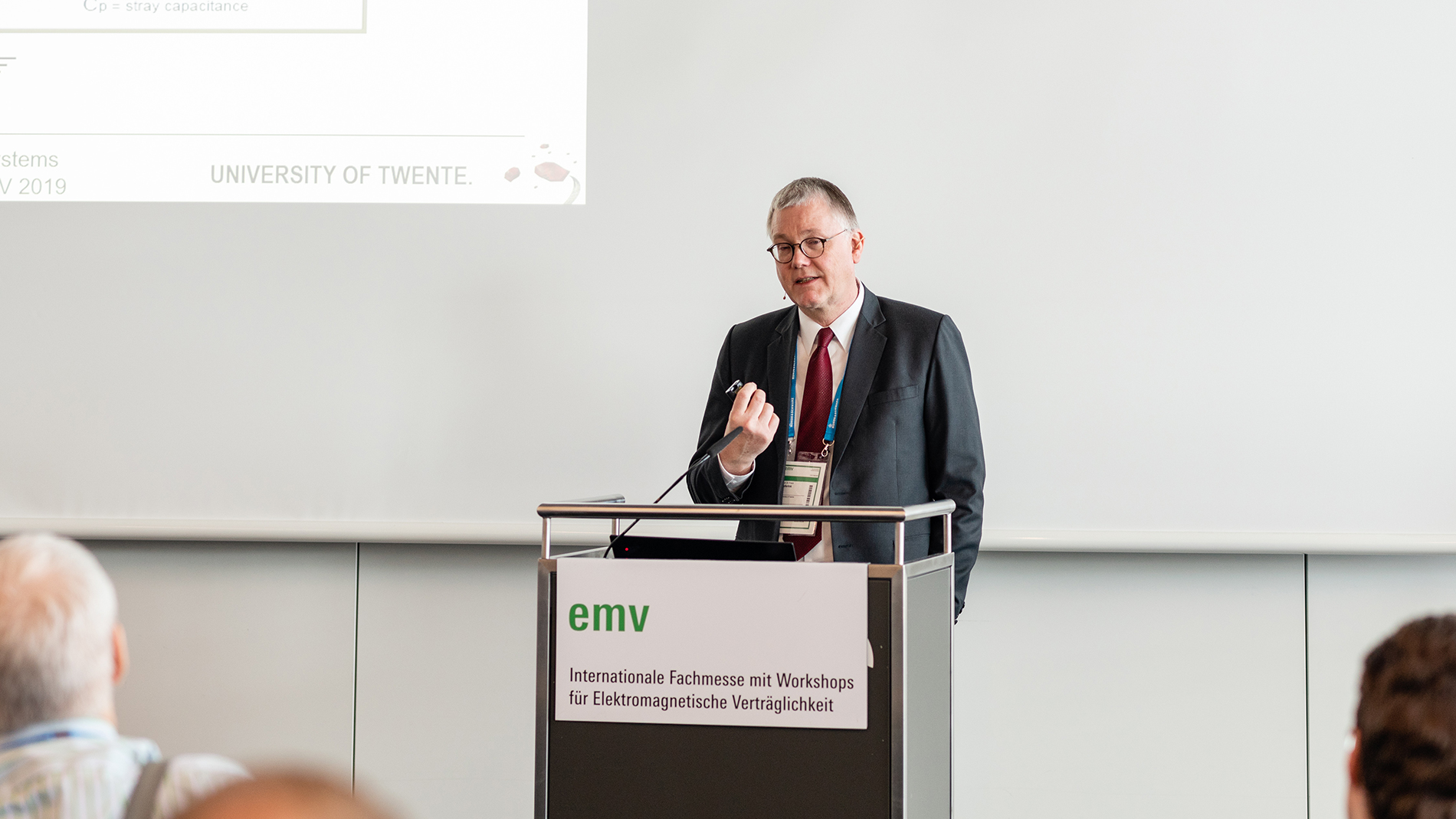 Covering the entire value chain
The conference will focus on the following topics:
Sources of interference
EMC Analysis
System EMC
Interference suppression measures
Testing and measuring technology
Standardisation and regulation
Critical Infrastructure Protection
EMC in industrial applications

Traffic engineering

Information and communication technology

Power engineering

EMC-compliant circuit design

Lightning protection, overvoltage technology

Biomedical technology

Electromagnetic fields Environment (EMVU)

Electromobility
Why participate?
First-hand, high-quality lectures
Renowned speakers
Access to the exhibition and all events