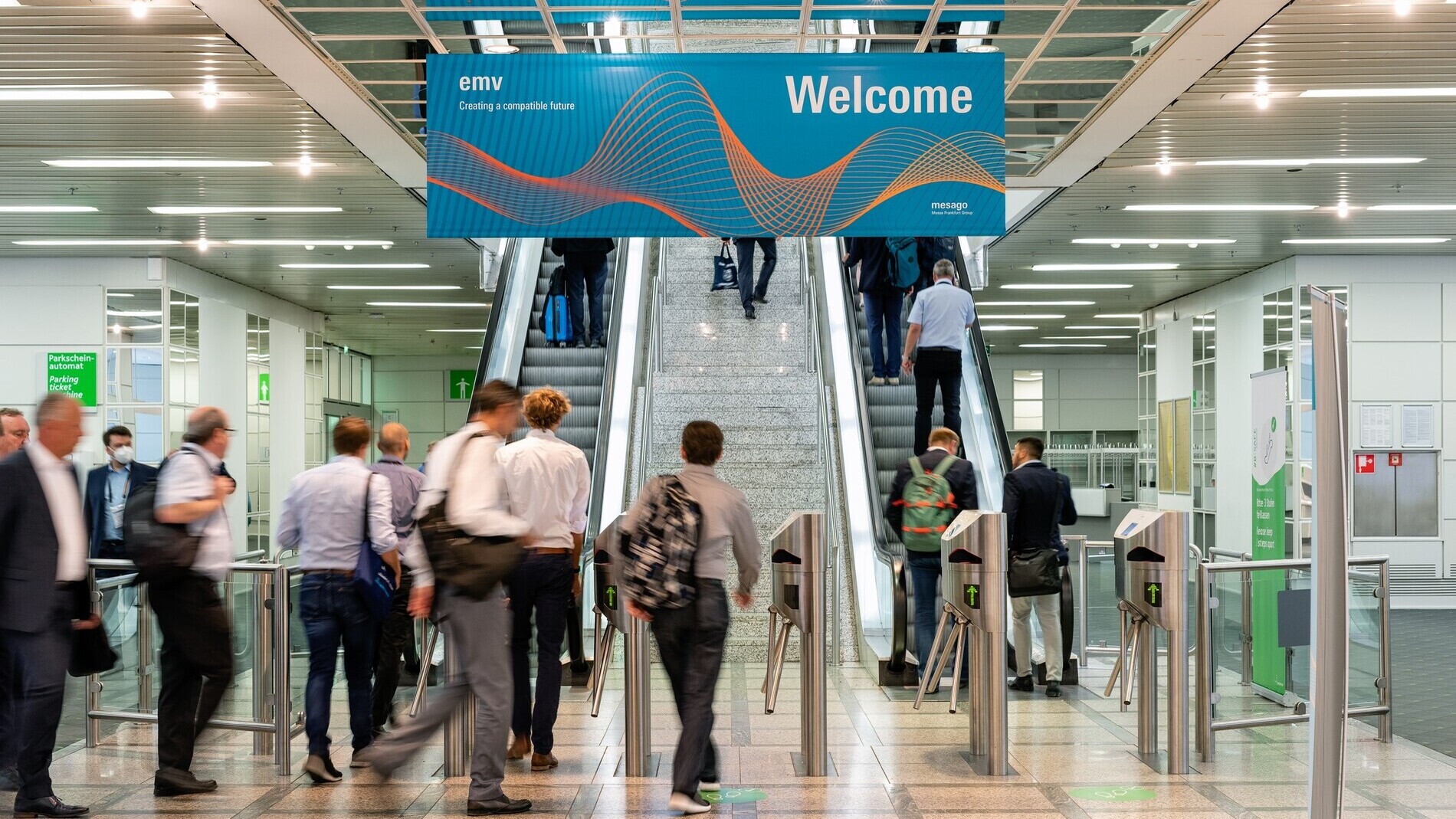 The workshop topics were selected in advance by a 19-member committee of experts. "A large number of participants from industry and science will meet at the EMV 2023 in Stuttgart for expert exchange," explains committee chairman Dipl.-Phys. Detlef Hoffmann from Webasto Roof & Components SE. "The workshop program offers a wide range of topics and allows newcomers, senior experts and decision-makers to find detailed opportunities to deepen their knowledge and expand their experience."
In 2023, the EMC workshops will cover the key topics of measurement and immunity, measurement and emitted interference, interference protection/exposure, and approval and safety. In addition, the program includes specialized topics on aerospace and medical technology, as well as proven fundamentals.
The well-timed enables attendees to attend several workshops that build on, or complement each other in terms of content. Six of the workshops will be held in English. Of these, three will be held by Frank Leferink, University of Twente and two by Dr. Diethard Hansen, EURO EMC SERVICE (EES) Dr. Hansen Consulting. For the first time, the speaker Arturo Mediano from the University of Zaragoza will participate with the topic "EMI/EMC debugging using oscilloscopes with time frequency conversion".
Registrations for the workshops are now open; scaled prices apply to bookings for more than one workshop. In addition, interested parties can benefit from discounted early bird rates until Feb. 21, 2023.
The full program, workshop registration, and more information about the event are available at e-emv.com.
About Mesago Messe Frankfurt
Mesago, founded in 1982 and located in Stuttgart, specializes in exhibitions and conferences on various topics of technology. The company belongs to the Messe Frankfurt Group. Mesago operates internationally and is not tied to a specific venue. With around 150 members of staff Mesago organizes events for the benefit of more than 3,300 exhibitors and over 110,000 trade visitors, conference delegates and speakers from all over the world. Numerous trade associations, publishing houses, scientific institutes and universities work with Mesago closely as advisers, co-organizers and partners. (mesago.com)

Background information on Messe Frankfurt
The Messe Frankfurt Group is one of the world's leading trade fair, congress and event organisers with their own exhibition grounds. With a workforce of 2,200 people at its headquarters in Frankfurt am Main and in 28 subsidiaries, it organises events around the world. As in the previous year, annual sales for 2021 were significantly lower owing to the COVID-19 pandemic: approximately €154 million compared with Group sales as high as €736 million in pre-pandemic 2019. We serve our customers' business interests efficiently within the framework of our Fairs & Events, Locations and Services business fields. Sustainable business practices are a central pillar in our corporate strategy and strike a healthy balance between ecological and economic interests, social responsibility and diversity. Another of Messe Frankfurt's strengths is its powerful and closely knit global sales network, which covers around 180 countries in all regions of the world. Our comprehensive range of services – both onsite and online – ensures that customers worldwide enjoy consistently high quality and flexibility when planning, organising and running their events. We are using our digital expertise to develop new business models. The wide range of services includes renting exhibition grounds, trade fair construction and marketing, personnel and food services.
With its headquarters in Frankfurt am Main, the company is owned by the City of Frankfurt (60 percent) and the State of Hesse (40 percent).
For more information, please visit our website at: www.messefrankfurt.com